Tentacle Nails
Wednesday, August 22, 2012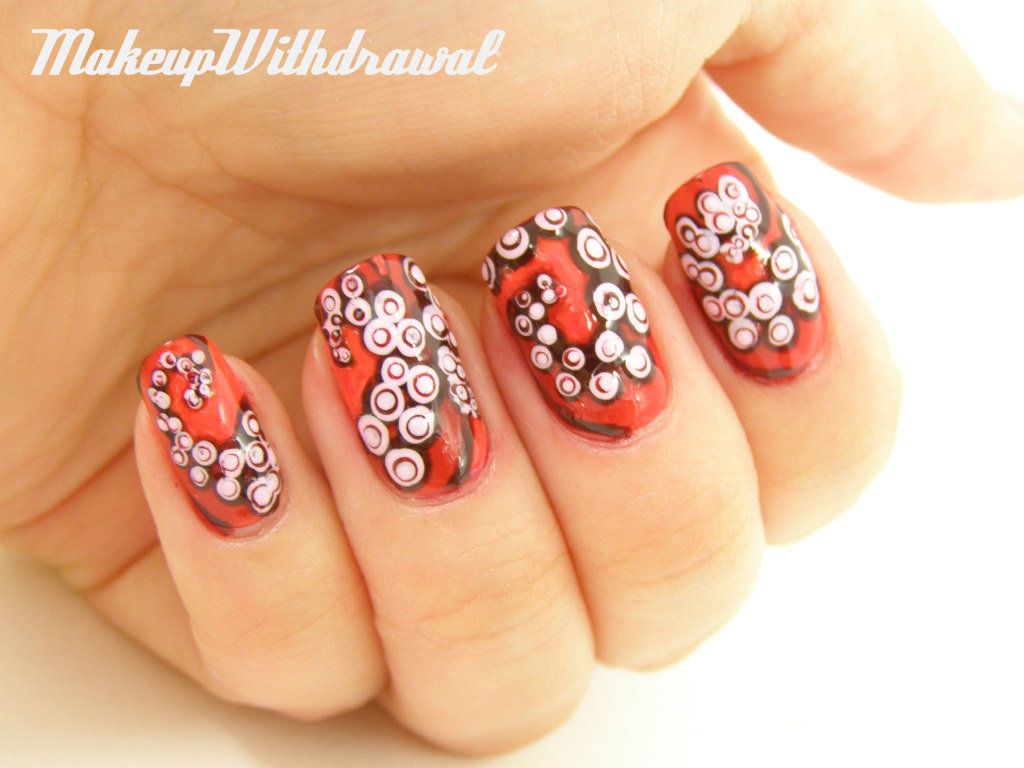 I have a fascination with things that have tentacles. No, that's not an admission of having a tentacle fetish or anything. Actually, when I was googling pictures of red octopus tentacles for inspiration, some pretty uh... risque images popped up.
This is a first attempt, but I liked them so much that I really think I'll do another set. I have some ideas for subtle improvements.
I used: Essie Luxedo, Revlon Chili, OPI Mod Pink and Orly Dayglow. A little messy with the clean up I'm afraid. The pooling near my cuticles makes it look like they're bleeding. Ick.
**This is an automated post, I'm away for a few days on vacation! It may take a little while for me to read and respond to all your comments, thank you for your patience!**