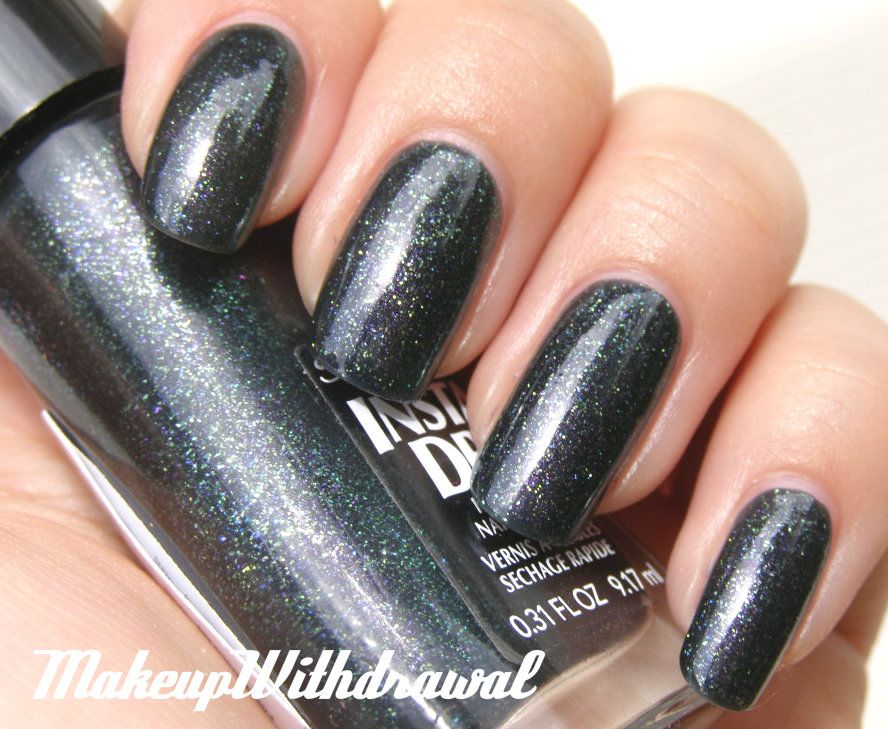 A few weeks ago, I was bitten by the LE bug. Fellow nail polish aficionados, you know what I'm talking about. You see something really cool on a blog, and the words LIMITED EDITION jump out at you from the description and you know that you can't help but get it. Luckily I had a manufacturer's coupon and some cash register rewards, so I walked away with this polish for pennies.
It is a blackened green base with larger cool gold flecks, smaller blue/purple flashing sparkle and even finer purple shimmer. A lot of things going on. This is three coats.
I'm not totally in love with it though, so I think it may end up in my swap box. *sigh* LE fever, what can I say? At least I didn't really buy it, with use of coupons.
Products featured were purchased by me, for my own use. For additional information, please refer to my Disclosure Policy.