50 Words or Less Vol. IV: The Broken and the Used
Wednesday, September 26, 2012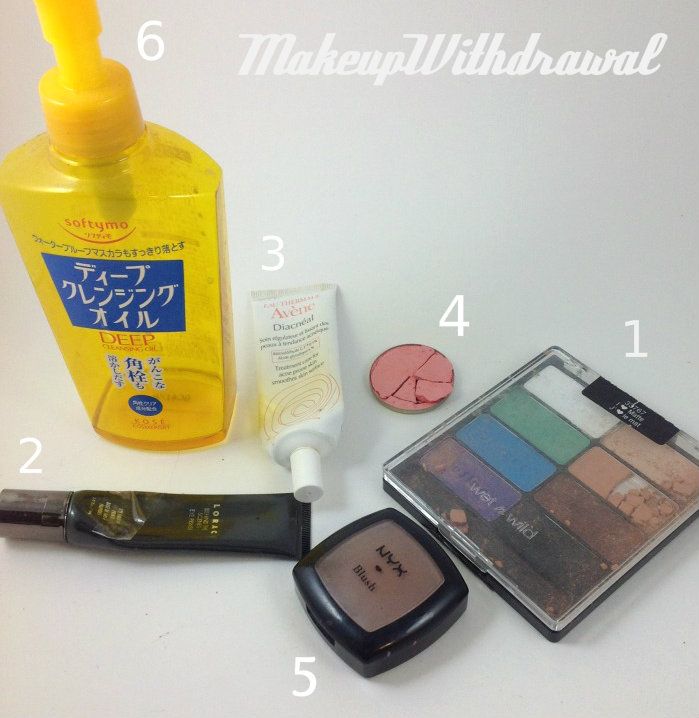 Sad title, no? I just wanted to show you some items that are being tossed today or in the near future.
1. Wet'n'Wild I < 3 Matte Palette. I was so bummed out when I dropped this and shattered it. I heard that it's being repromoted so I'll definitely be repurchasing this when I see it! Hopefully soon.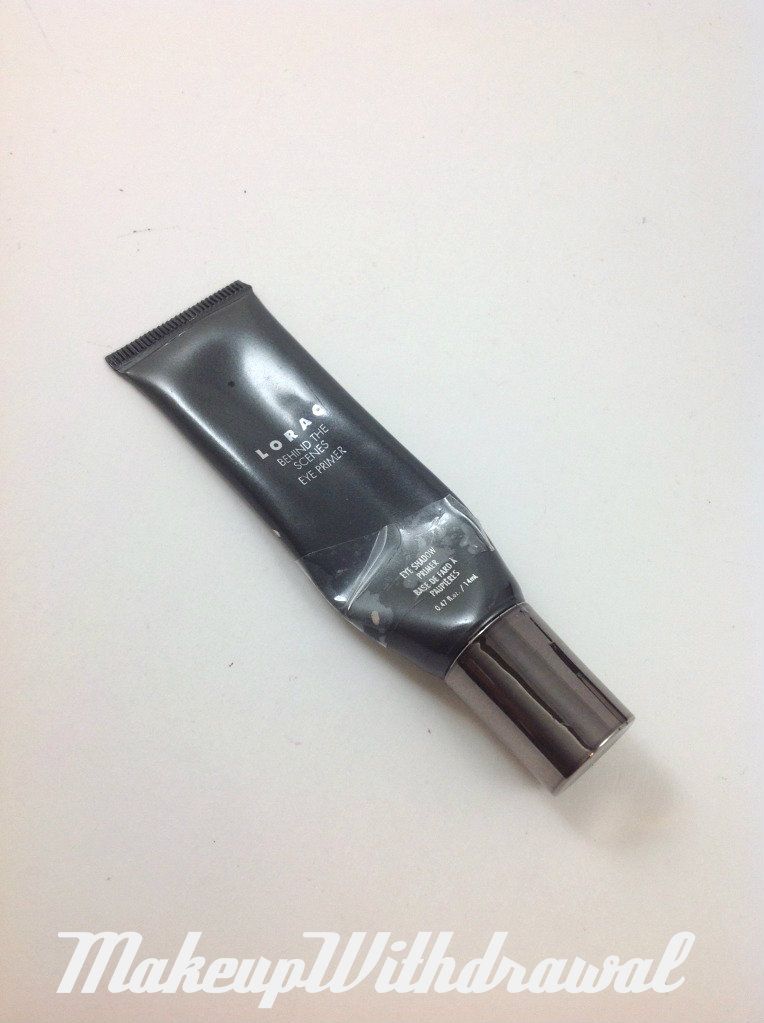 2. LORAC Behind The Scenes Eye Primer. It was drying out really fast and it turns out that I had squeezed it so hard that the exterior cracked and was letting air in! I taped up the holes (pathetic) but it's on its last leg anyways. Can't wait for Sephora F&F sale to buy a new one.
3. Avene Diacneal. Finally finished up my tube after two years! Don't use it daily though, which is why it took so long. Avene actually discontinued this, replaced it with Triacneal. I might buy that, I might not- depends on how well my glycolic acid peels go.
4. Make Up For Ever Powder Blush #133. Even though I never used this blush (Seriously. I've NEVER used it) I'm still pretty sad that I shattered it. Because of the shimmery/satin texture, I might actually be able to fix it!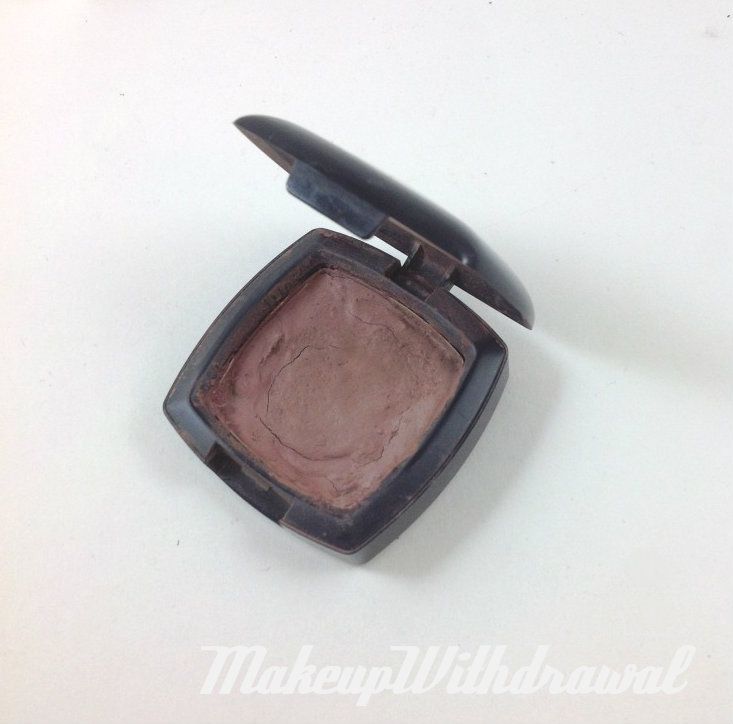 5. NYX Taupe Blush. I hit pan on this contour shade and it became really fragile and broke. The crumbling pieces were making a mess so I tried to repress it, which really messed up the texture. Toss. Oh well, I ordered a new contour shade.
6. Kose Softymo Deep Cleansing Oil. Oh thank goodness, I thought I'd never finish this bottle. Don't dig the stuff, definitely not rebuying!
Fess up, what things have you broken lately? Or even better- finish any beauty products?
Products featured were purchased by me, for my own use. For additional information, please refer to my Disclosure Policy.