Nail Pattern Boldness Flipping Out Hard
Saturday, September 15, 2012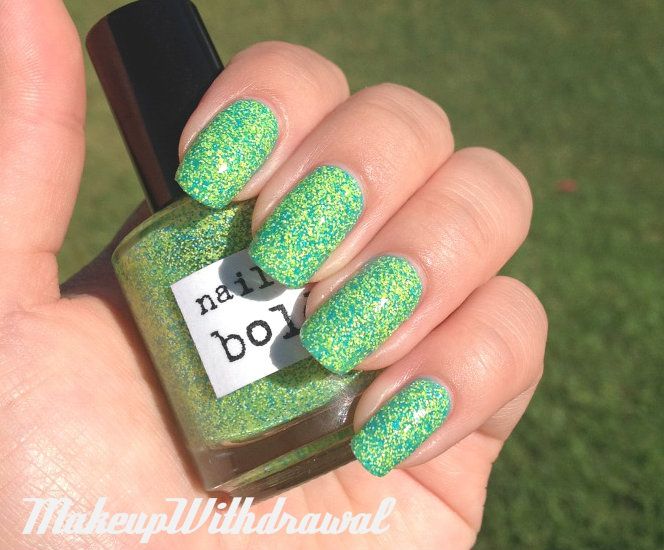 Recently, I made an order from
Nail Pattern Boldness
and over joyed when it arrived just a few days later. I'm such a big fan of NPB polishes, you have no idea. My experience with Nail Pattern Boldness has been similar to crack (or so I presume)- once you get your first taste, you'll keep going back for more. Allison is now my glitter dealer and I mean that in the best possible way.
Flipping Out Hard. I've been waiting for this one to restock- I wanted this one as soon as I saw it. Matte yellow-green and blue neon glitter, in a slightly neon (lime-ish? I'm making up words now, pretty tired) base. Here, I'm wearing two coats of it over one coat of China Glaze Turned Up Turquoise as the underwear. Topped with one coat of Nail Pattern Boldness Glitter Food (highly, highly recommend this!) and a coat of Barielle Ultra Speed Dry Manicure Extender.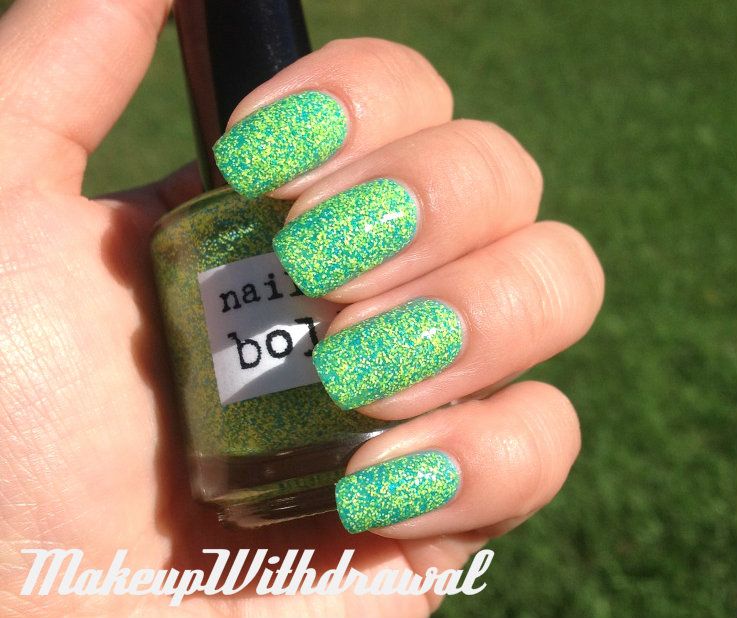 I posted pictures of this one on Instagram and quite a few people people commented how it reminded them of the infamous Floam by Nail-Venturous (now produced by Ninja Polish). To be honest, I have no idea since I don't own Floam but judging by the pictures I've seen of it, it looks like a different ratio of colors (if they are even in fact, the same colors/shapes/size of glitter. I have no clue).
I love this so much. Eye searing neon glitters, really densely packed. Later this week I'll show you other polishes that were in the same order but I'm already convinced that I need another fix soon- I have my eye on Madam Rose!
Nail Pattern Boldness is sold on
Etsy
, check out the
Facebook page
for the newest updates on polish restock times.
Product featured was purchased by me, for my own use. For additional information please refer to my Disclosure Policy.