Jelly Sandwich
Tuesday, September 11, 2012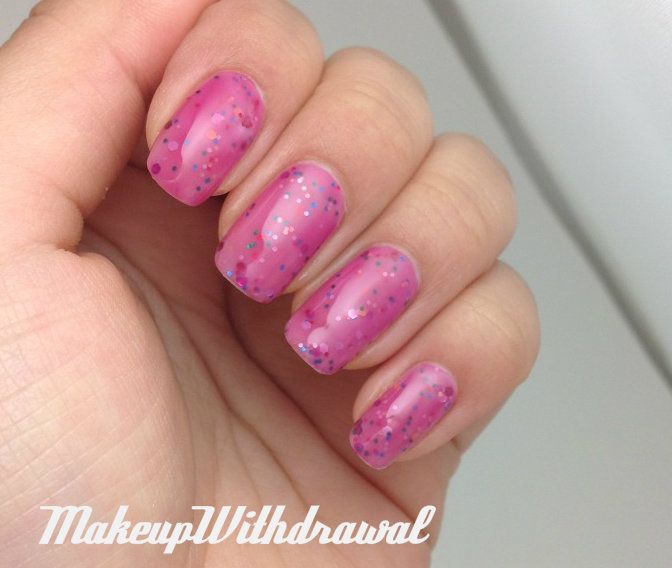 I slapped this manicure together rather quickly. It's been a while since I did a jelly sandwich, so tonight I put on a thick coat of OPI Don't Touch My Tutu, a layer of Ulta Pinada Yada Yada, another layer of the OPI and finally a layer of Zoya Paloma*.
I love how glossy it is! Even though I had quite a few polishes on, it still felt decently thin, not like I globbed on a million coats.
What's your favorite layering combination you've done lately?
*Indicates a product that was sent to me for review. For additional information, please refer to my Disclosure Policy.