Quick Nail Art
Monday, September 17, 2012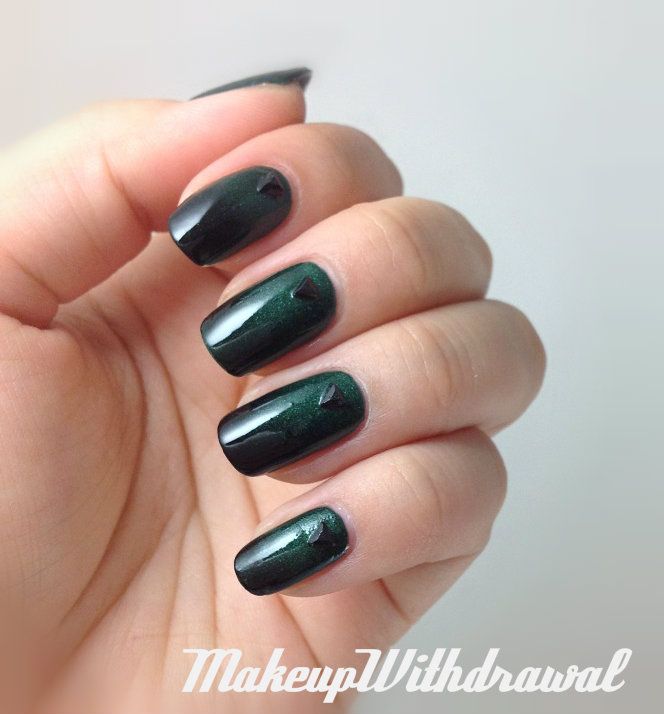 Quick post! Here's a manicure that I wore a few days ago.
I started with a base of Zoya Veruschka, then sponged a subtle gradient using a black creme polish at the tips. Then, I adhered these black triangular studs using clear polish and topped it with a topcoat. Simple enough, right?
Photo taken with my iPad. Not half bad. Only drawback is how awkward it is to take a picture with a tablet!