Wet'n'Wild Petal Pusher Palette
Sunday, September 30, 2012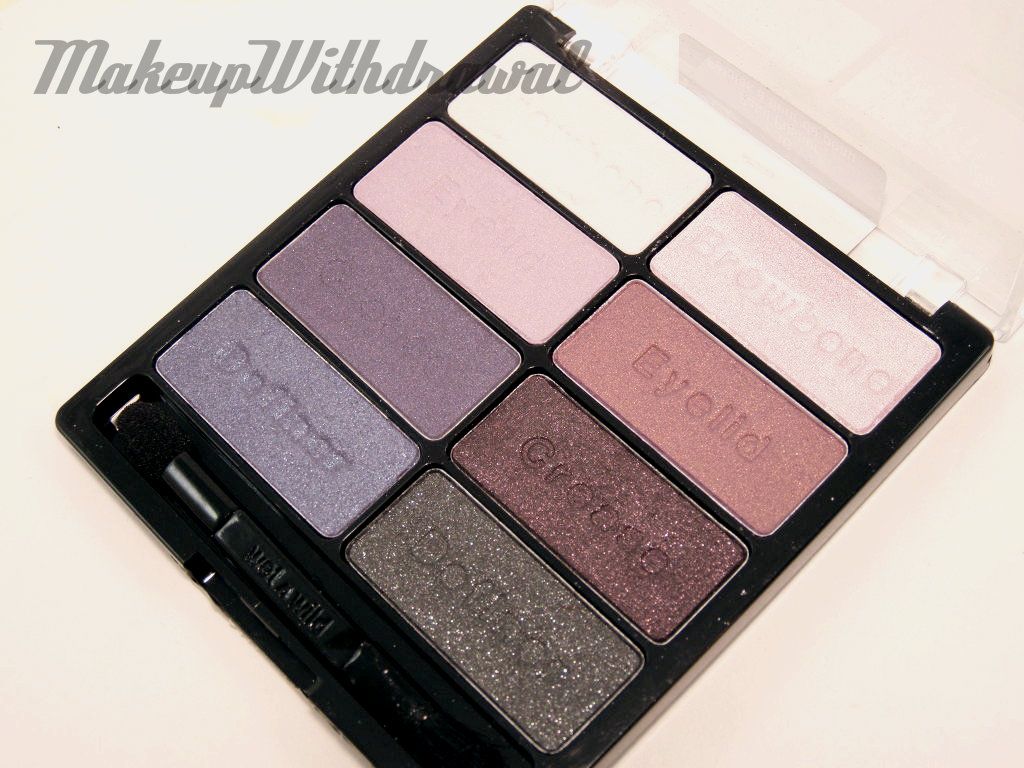 So this week CVS has Wet'n'Wild products at Buy One Get One FREE. FREE. Gosh, how long has it been since I've seen a sale like that? Forever! Anyways, I thought I'd show you Petal Pusher, in case you were thinking about picking one up.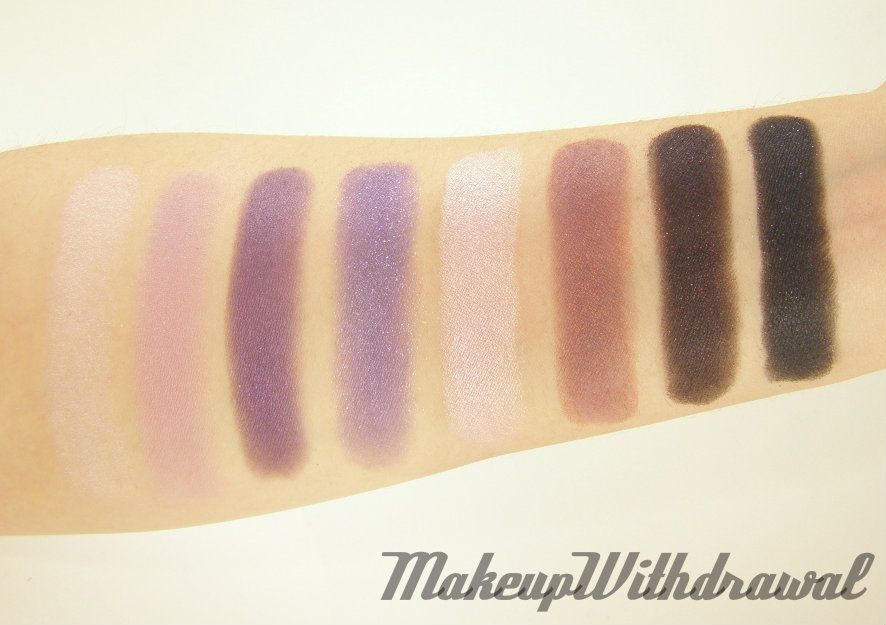 Petal Pusher has eight purply-pink-plummy shades. From left to right, a pale ivory pink opalescent satin, a soft pink mauve satin, a purple with a touch of blue opalescence, a chunkier blurple with silver sparkle, a frosty shell pink, a plummy purple with golden sparkle, a black base with redish pink sparkle, a black with multicolored sparkle (predominately silver).
The pigmentation is quite good- weaker with the satiny lighter shades but especially good with the two dark shades on the left side of the palette. My favorite color is that warm plum with gold sparkle. It is absolutely gorgeous.
A great palette to have even full priced at $4.99. Here's an EOTD that I did with it.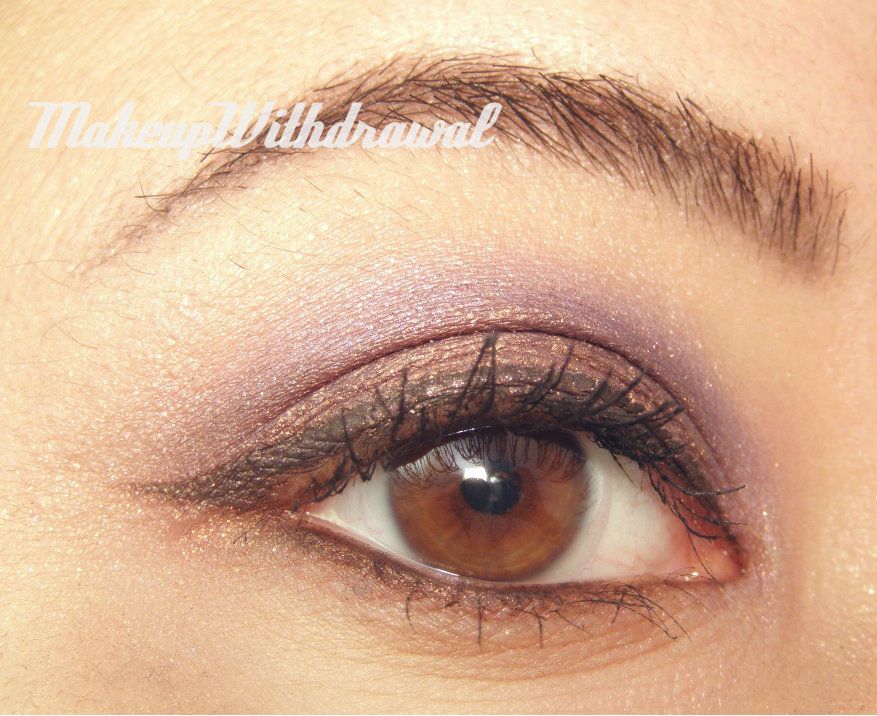 Brows: NARS Bali Shadow
Eyes: NYX HD Eye Shadow Base, Covergirl Lash Blast Mascara, Essence Lash Volumizing Fibers, Wet'n'Wild Petal Pusher Palette, La Femme Eye Liner Sealer
Do you have this palette or any of the other Wet'n'Wild 8 Pan palettes? Are you planning to purchase anything from this sale?