NOTD: Sally Hansen Sunrise, Sunset
I wish I had some sort of clever explanation for this nail polish, but I really don't.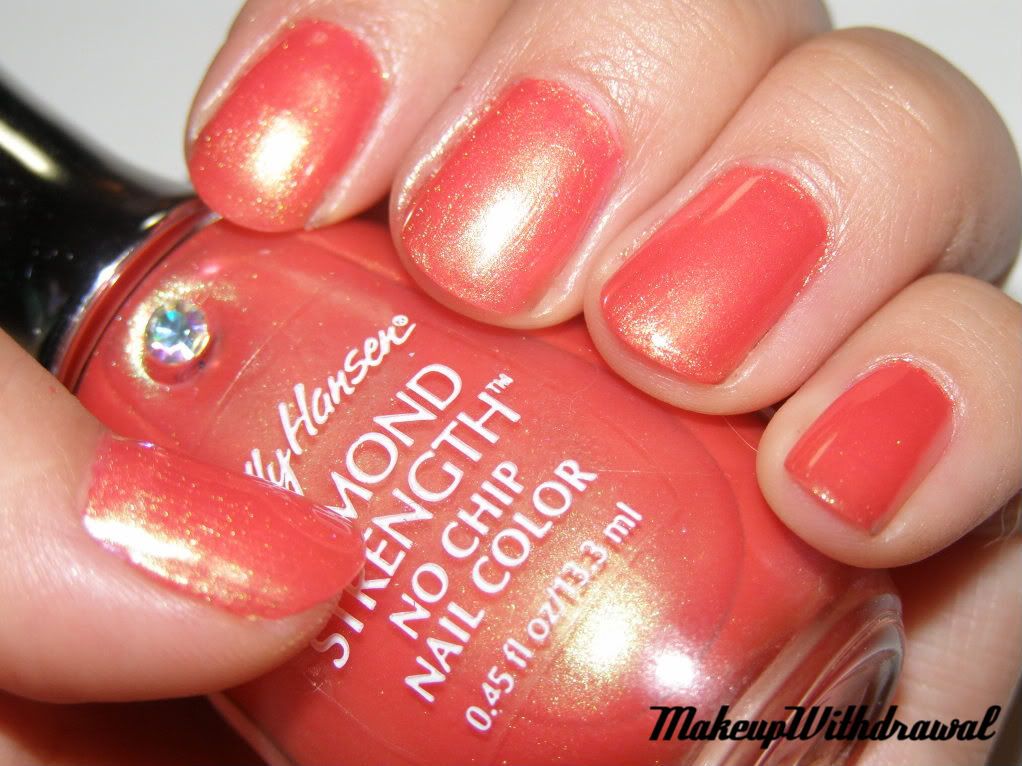 It's a beautiful bright coral with shimmery lime green interference. Could a color embody the spirit of summer any more than this shade? No.
I only wish you could see more of the lime green, which doesn't photograph well.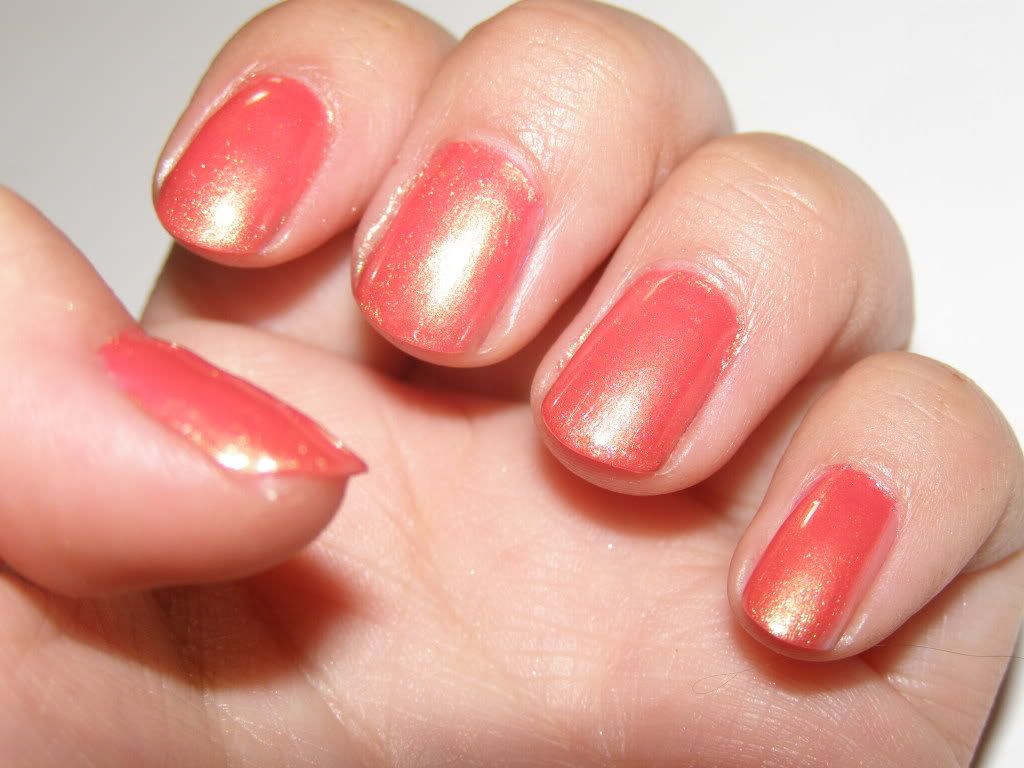 I'm now officially on the hunt for a gloss this color, any suggestions would be most welcome!
Also, check out this giveaway (also linked in my side bar):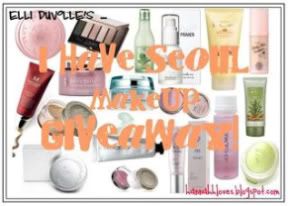 Elli Duvolle
It's an awesome giveaway, if I do say so myself. Since I'm aching for more Korean cosmetics, I'd be rather ridiculously happy if I won.
And finally, on an unrelated note- you may have noticed that I changed the background and layout a bit! Blogger's new design feature allowed me to tweak the width of the posts so that my embedded YT vids finally fit. Also changed the overall color scheme to cooler colors, just because it looked better with the pictures I was taking of products under natural light bulbs!
What do you think?