NOTD: LE Wet'n'Wild Craze Nail Polish in Aruba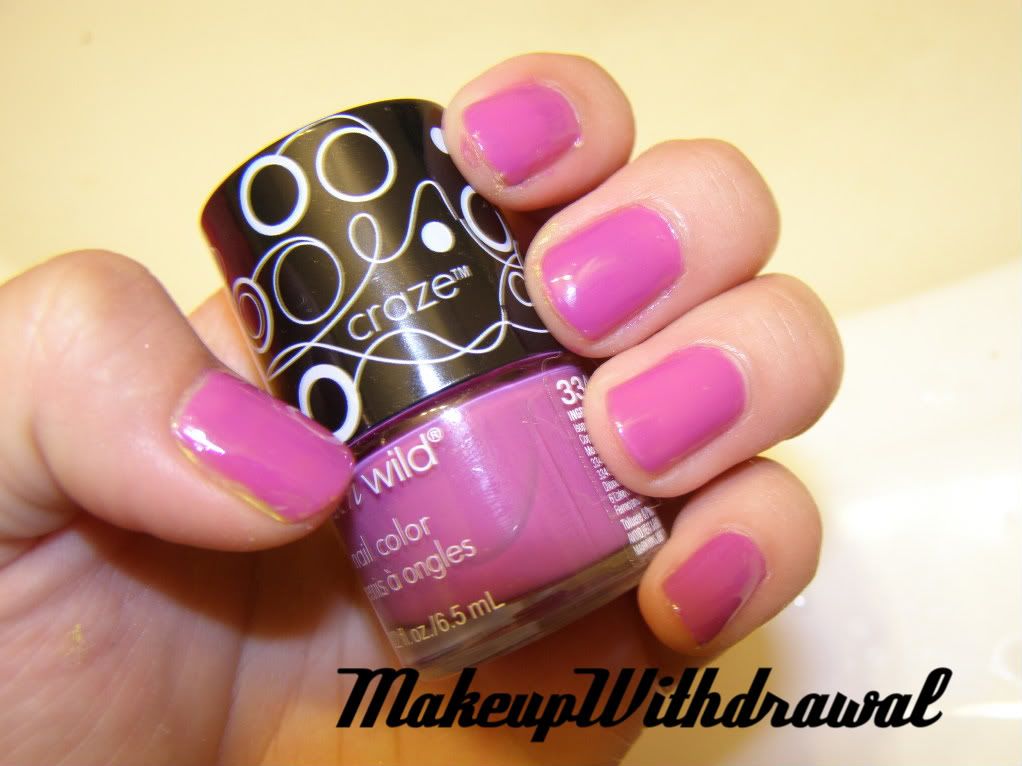 2 coats of W'n'W Aruba
Last week, I talked about an LE Wet'n'Wild bronzer, and today I want to show some pictures of a pretty polish they make. This light purple/magenta-y creme shade is called Aruba, and it comes in smaller packaging than the regular Wet'n'Wild Craze polishes. The formula is exceedingly odd, it reminds me of liquid vinyl. Yes, vinyl. I say that because as you wear it, it doesn't chip away, rather it wears away like a vinyl seat in a restaurant booth. It's not... streaky, exactly- but it's super thin and runny. I'll admit it, I kinda liked it like that. Unfortunately, no this pretty color does not last long at all, but I did enjoy it while it did.
Super cheap though! I think that I'd still pick up a few bottles of other shades, just because I liked how easy the application was because of the thin formula.
Edit: I believe this polish is what they call a 'jelly' polish.
Items shown were purchased by me, for my own use.