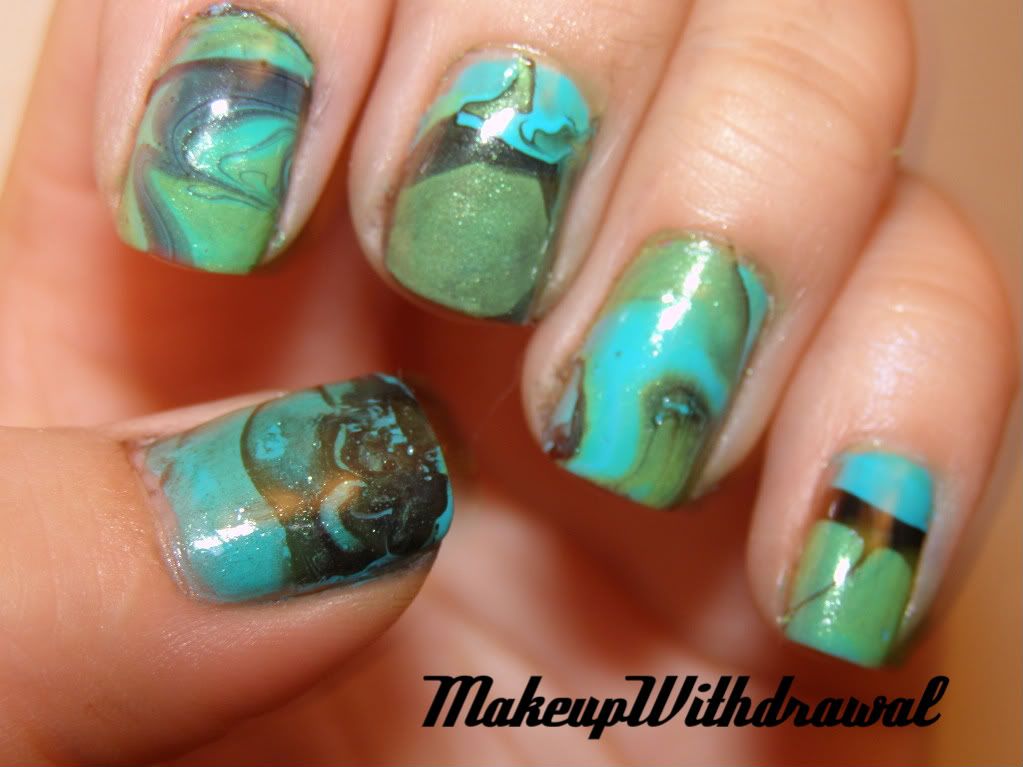 Since falling deeply in love my nails for the first time in my life, I've spent hours pouring over the internet, leaping from one nail blog to another searching for new looks. This has fed my appetite for more and more polishes and inspired me to try more and more techniques- including water marbling! The technique is demonstrated in a lot of YT tutorials as well as blog guides, so I won't really go into it too much.
My first attempt was not only messy, but was not exactly fruitful either. My designs weren't as pretty as I thought it'd end up being, with the exception of my pointer finger. Also... because my process was so crude, I wasn't able to really do my right hand (since I'm more right handed). But here's a picture of attempt number 1!
I used: Brucci Gianna's "Rockin'" Blue, China Glaze Entourage and Wet'n'Wild Black Creme.
I'm thinking that next time I should use acrylic paint, that might help the color dispersion problems I had!