NOTD: China Glaze Entourage + EOTD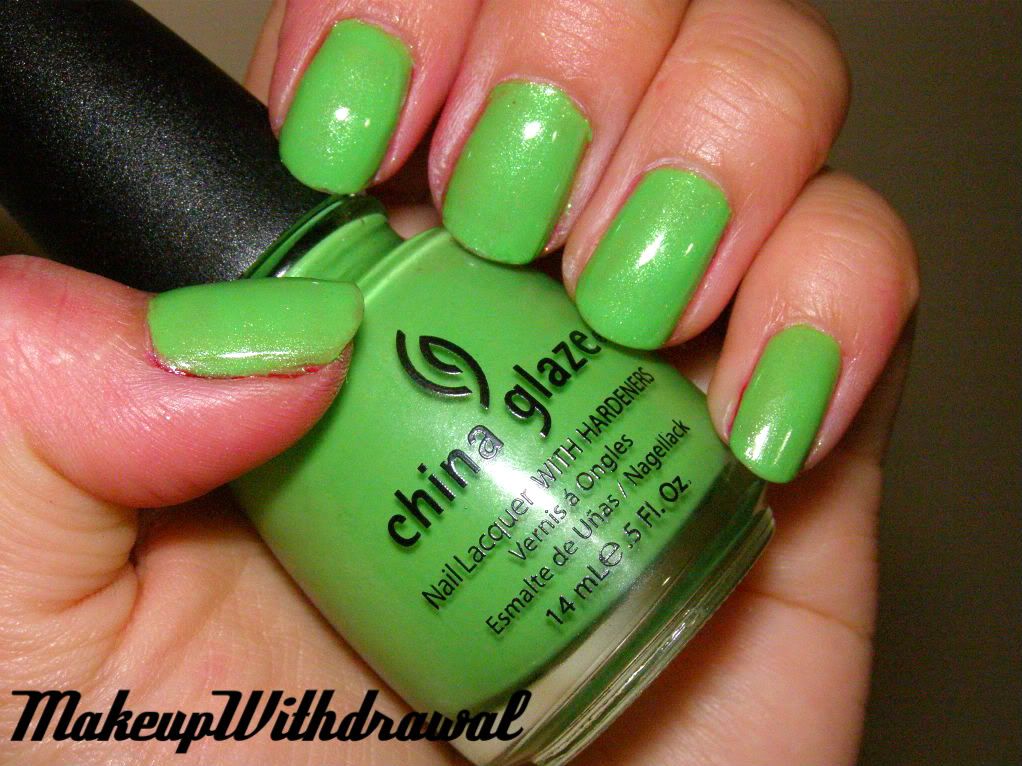 My fingers look a little red because they're stained from
my previous NOTD! Whoops! 1 coat Seche Clear Base,
2x Entourage, 1 coat Seche Top
This is my one and only green polish. China Glaze in Entourage is a bright creme green, with subtle shimmer. One thing I noticed though is that this polish stained my nails an awful yellow even though I had a base coat. Bagh.
It actually also inspired my EOTD. I figured since the only errand I'd be running was picking up dog food, that it didn't matter if I did something bright. I used this green I had concocted out of TKB micas to mimic MAC Sweet & Punchy, which I had coveted greatly. I kept the eyeliner neat, to keep the look from being gaudy.

I used: UDPP, TKB Lemon Pop, a green shade I call 'Daphne', Wet'n'Wild Cream liner, Rimmel Sexy Curves and NYX Brow Powder.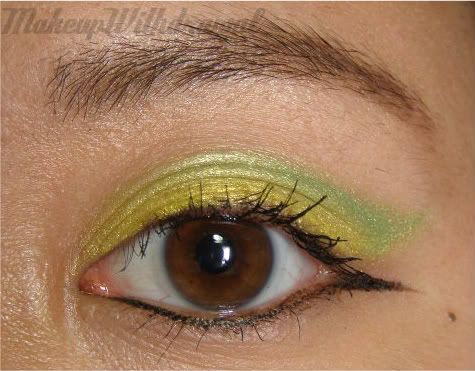 All products mentioned were purchased by me, for my own use.