NYX Chrome Eye Shadow Review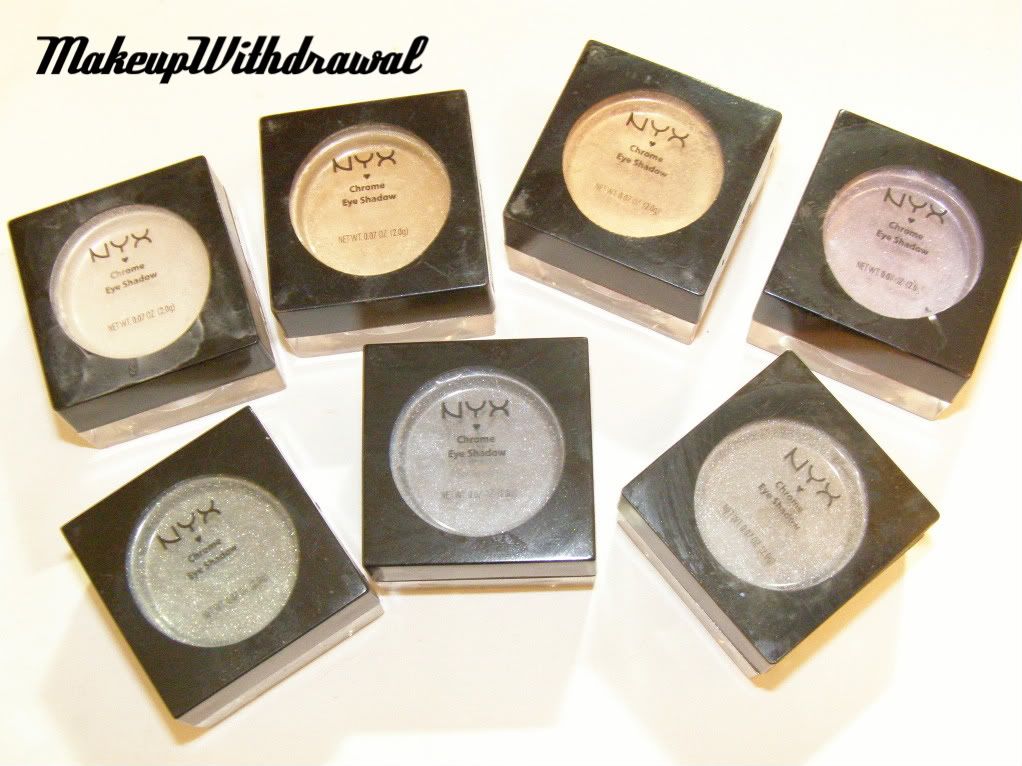 These were smudged with fingerprints even after
I wiped them off, wtf?
The lovely Mae also included a few NYX Chrome shadows in her package, and I also owned a few beforehand, so I figured that it was about damn time I actually reviewed them.
The seven I have are: Pearl White, Panic, Mink, Beauty Queen, Hard Core, Chaotic and Black. They're loose powders, the finishes of which seem to vary.
Some are pearly, others are shimmery/metallic and some even have glitter.
Grr. Stupid packaging. They come with a twist off cap with a small plastic insert sitting on top of the opening.
Do not throw away the insert
. It's the only thing keeping the powder from getting into the nooks of the cap and becoming a huge dusty mess when you open it. I learned the hard way, can you tell?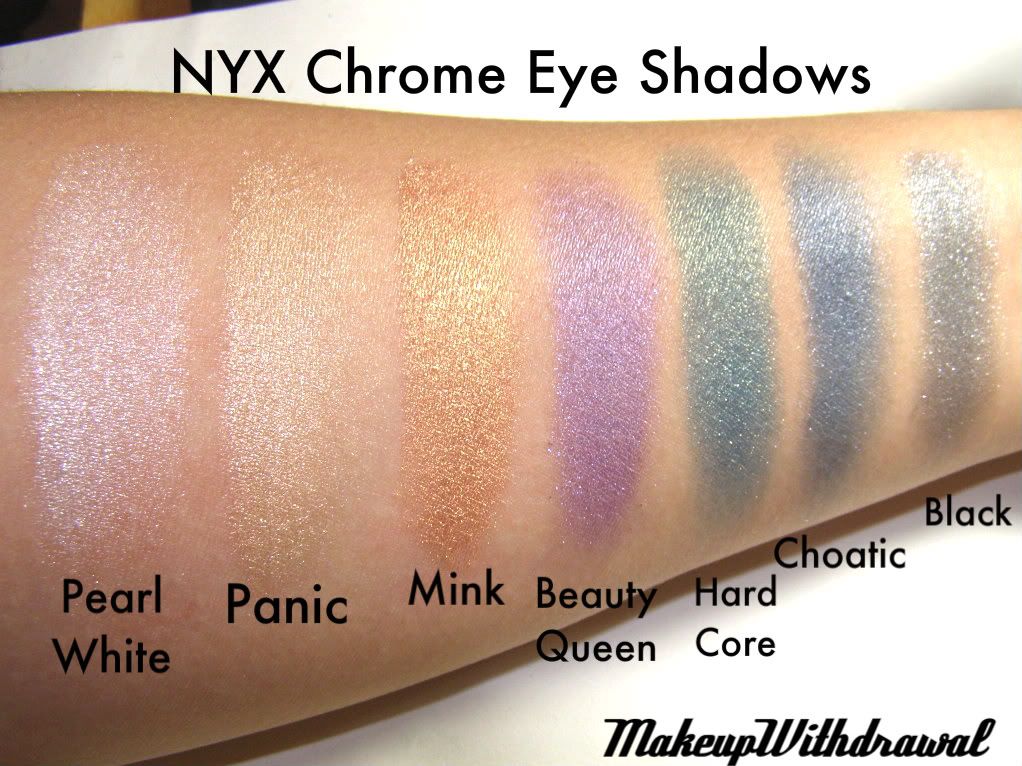 The packaging is the only thing holding me back from buying more of these lovelies.Good news though! These loose shadows can be easily pressed with just alcohol, and they'll work just as well in pan form!
Pearl White is ... well, pearly white.
Panic is champagne shimmer.
Mink is metallic bronze gold.
Beauty Queen is lavender with glitter. Kinda chalky.
Hard Core is a shimmering teal with gold and multicolored reflects.
Black is charcoal glimmer.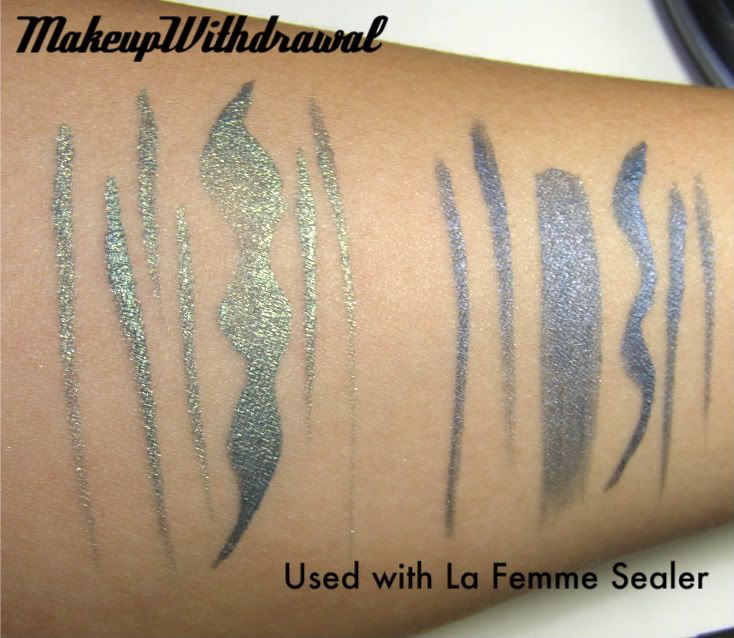 They can be used as eyeliner too, with a sealer- check it out:
I highly recommend using Fyrinnae Pixie Epoxy with these loose shadows. I especially love Hard Core, it's actually rather complex.
These are a pretty good buy, great for those who love MAC pigments but don't want to shell out the money.
Eh, what do you think?