NOTD: Color Club Wild and Willing over Black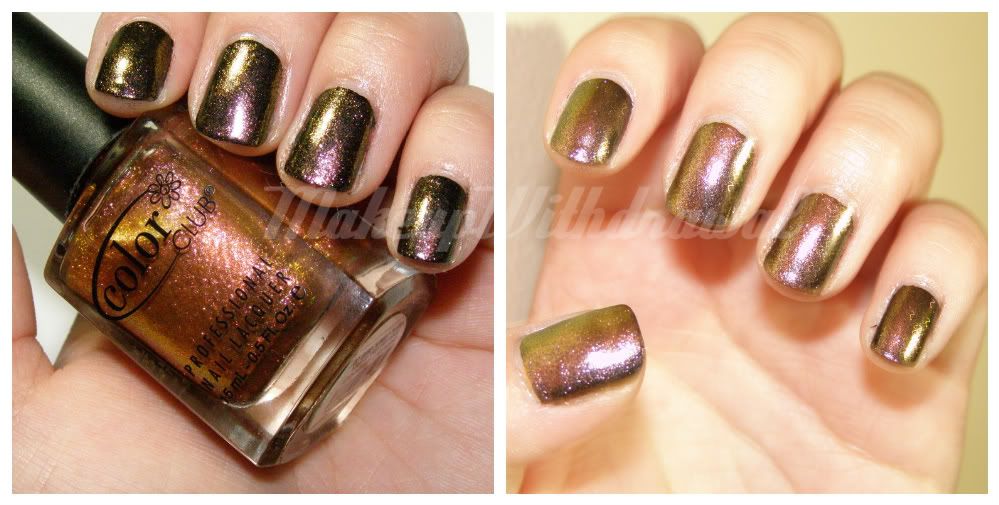 Click to Enlarge!
CC Wild and Willing is another one of my favorite layering polishes. I got this a couple weeks ago, but it's from an older collection (Wild at Heart, 2009) and I've seen pictures of it look really good over a dark color, so I thought I'd try it out! 1x Seche Clear, 1x Wet'n'Wild Black Creme, 2x Color Club Wild and Willing.
It's this interesting metallic copper foil in a clear base. When layered heavily, they have this neat color changing effect (kind of like engine oil on a water puddle) where you see hints of green and yellow. I love, love Wild and Willing!