FOTD+NOTD: Strawberry Lips and Holo Nails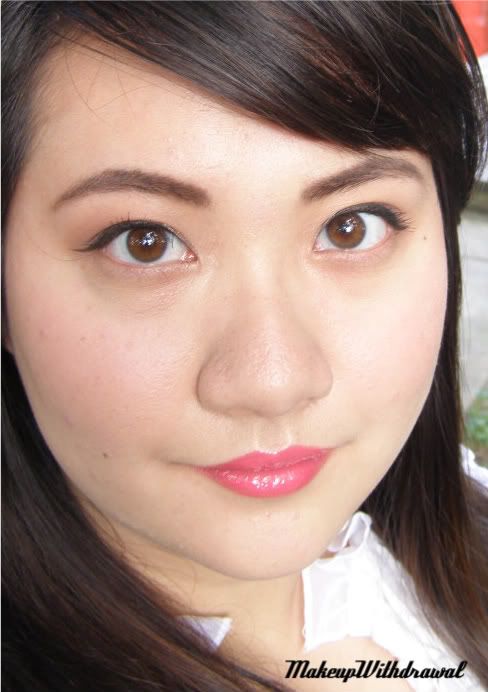 I had a lot of strawberry-coral products on today, I can't help it- it's my favorite summer color! And look, I actually had time to take pictures before the sun went down!
Here's a few pictures.
Face: Monistat Anti Chafe Gel, Missha B.B Boomer, MUFE HD, NARS Concealer in Ginger/Custard, MAC Marine Life, e.l.f. HD powder
Eyes: UDPP, Laura Mercier Fresco shadow, MAC Mauvement pigment, Fyrinnae Pixie Epoxy, MAC Blacktrack Fluidline, Urban Decay Skyscraper mascara
Lips: MAC VG Cyndi lipstick, Revlon Coral Reef gloss
Brows: NYX Brow Powder in Brown
And of course, strawberry holo nails as well.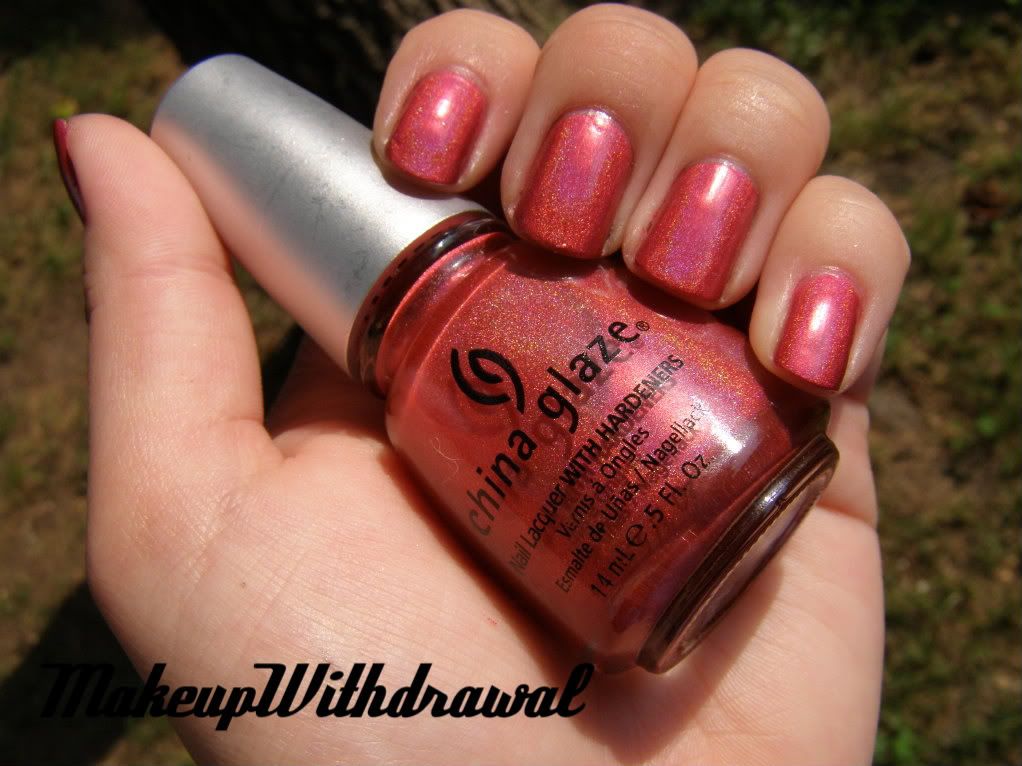 1x Sparitual Base/Top coat, 3x China Glaze TMI
This is China Glaze's TMI from the OMG collection. It's probably the most subtle holo I own and I'm kinda 'meh' about it for that reason. I mean, for me- the whole point of a holo is the *BAM* in-your-face 3D sparkly effect. The formula itself wasn't very forgiving either, it seemed to really emphasize nail unevenness. But, it's still a nice color nonetheless.