Review: e.l.f. Eyeshadow "C" Brush
Wednesday, August 4, 2010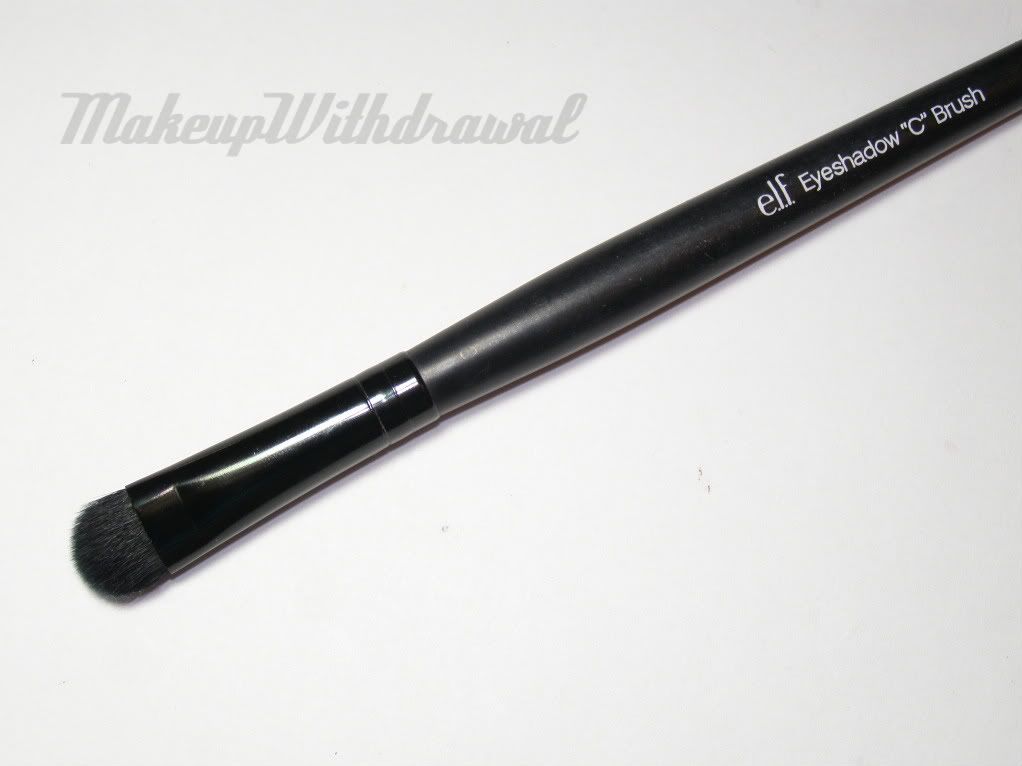 So after I reviewed the flat topped e.l.f. Powder Brush the other day, I figured I should also write about the "C" brush, also from the studio line.
This brush has synthetic black bristles, capped with a black ferrule and like the other studio brushes, a solid black handle.
First, I have to admit something. I'm prejudice against synthetic eyeshadow brushes. I am. Doesn't matter how soft they are, I just really prefer natural hair brushes to apply and blend powder eye shadows.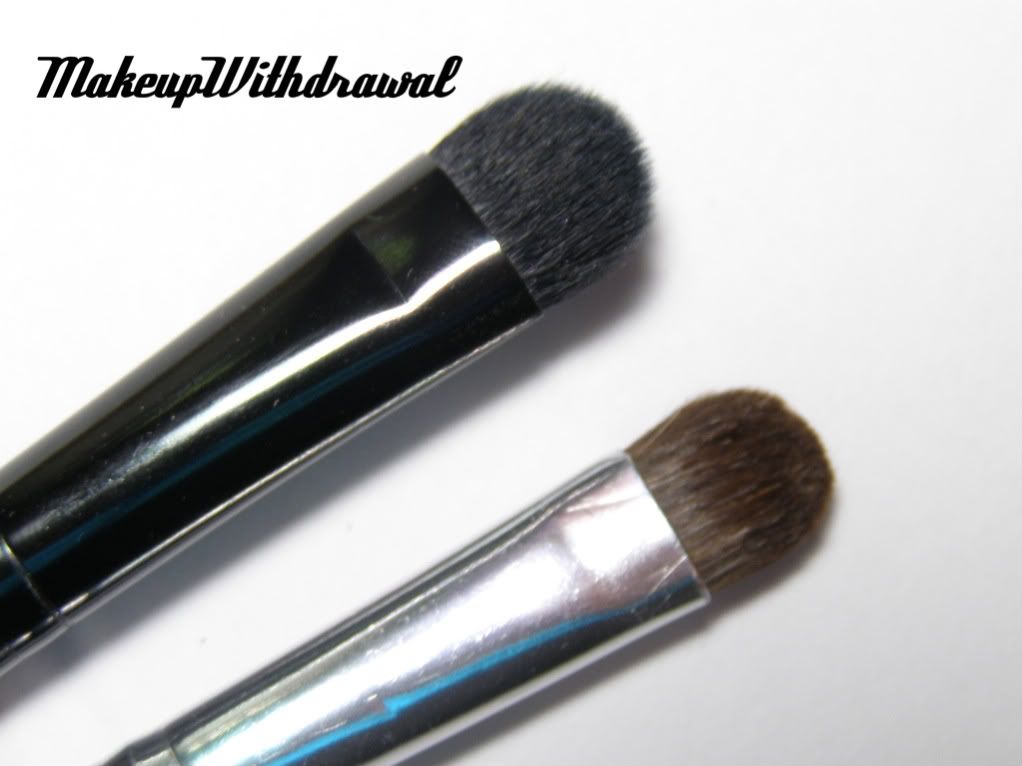 C brush on top, the $1 brush on bottom
That being said, this brush is pretty decent. I would like it a lot more if were denser. The way it moves across my skin (very soft and quite sturdy) makes me feel like e.l.f. could have packed twice the amount of bristles in it, easily. I still like this brush for apply cream shadows and for uses such as tapping on loose pigments onto a wet surface, but not really for regular powder eyeshadow. In fact, I much prefer e.l.f.'s other shadow brush, from the $1 line. I feel that this one picks up product more evenly (with the "C" brush, it tends to skip over my skin, leaving kind of a patchy look behind).
The good thing is that this brush doesn't shed, it's pretty sturdy. Though when I wash it, I always feel like it isn't rinsing cleanly, no matter what I use to wash it. It takes a long longer to dry than my other eye brushes (even denser, bigger ones).
In short, while I know that many others love this brush and that it's a good value at $3, I've got to say that I'd much rather have 3 $1 brushes from e.l.f.!
Special thanks to my friend Mae for giving me this brush!