Rock & Republic Cougar Gloss (and FOTD!)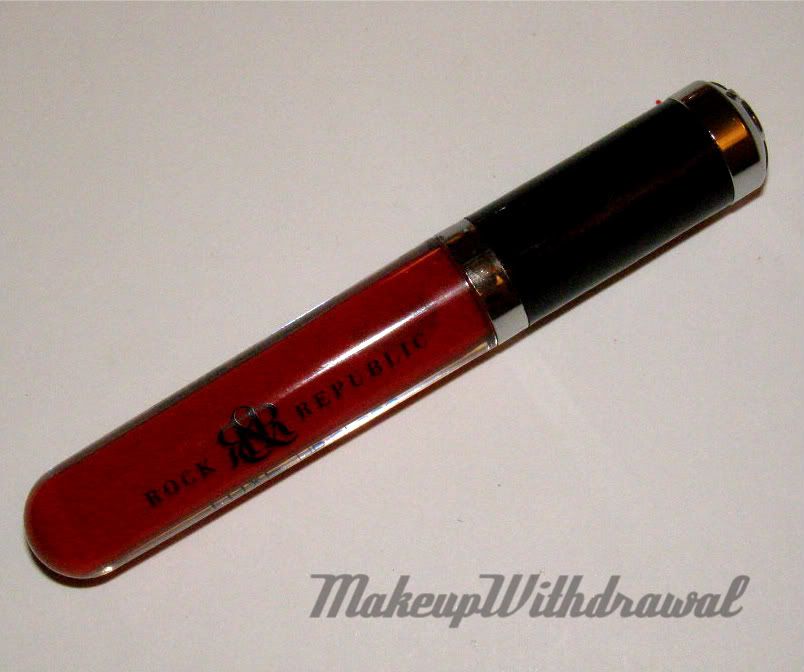 I freaking love red lips. Really. Now that I've got that out of the way, let me tell you about this amazing gloss from Rock & Republic.
I bought it from BeautyStory when it was on sale for about 50% off, and boy am I happy that I did!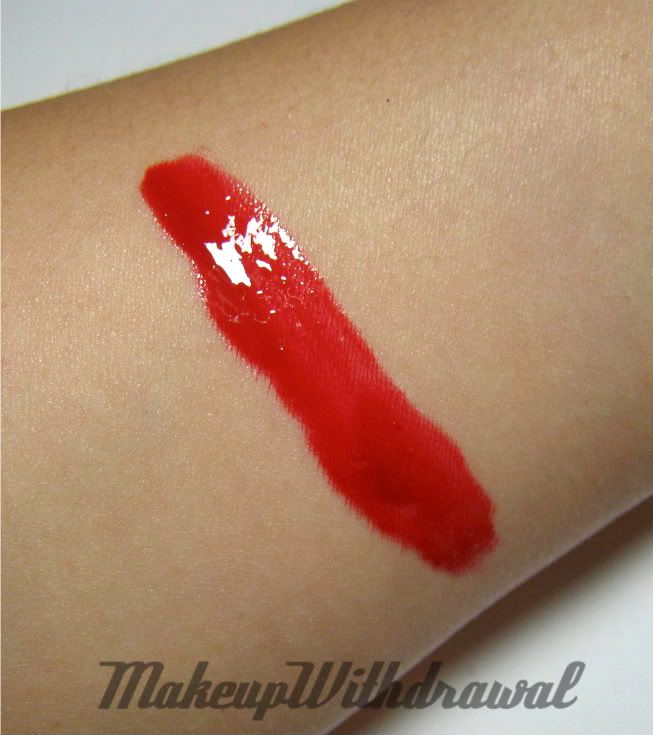 Under lightbox, it was raining
out, so no natural light swatches.
It's such a nice gloss, not sticky at all. It's deeply pigmented, such a bright beautiful color. In the pictures with it on my skin and on my face, my skin really warms it up so that it looks more tomato-y scarlet but I swear it's a true, pure red.
The funny thing is that the packaging looks really luxe, but upon closer inspection the black material on the cap of the gloss is just a sticker. I do like test tube-esque shape and the small logo on the end of the cap though, it's small details like that that really make me appreciate high end packaging.
It also smells great, like fragrant vanilla (the smell is kinda strong for a gloss, but dissipates quickly once on your lips) but no real taste. I loved how long lasting it was, 4 hours without having re-apply. And even after I had food and wiped it off, it left a lovely soft stain on my lips like I had just come in from a snowy afternoon's romp.
I love this gloss so much, perhaps I'll even try other R&R glosses some day!

FOTD with it: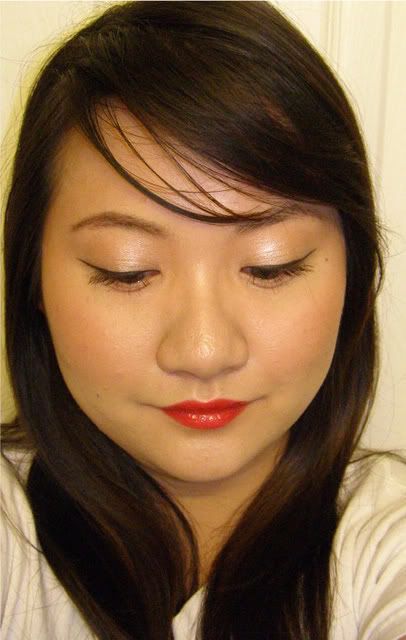 Face: L'oreal Magic Perfecting Base, MUFE HD, Pixi Bronze Bombshell kit blush
Brows: Maybelline Define-A-Brow
Eyes: MAC Blacktrack, UDPP, Rock & Republic Affair shadow, Maybelline Falsies mascara
Lips: R&R Cougar gloss
Product mentioned were purchased by me, for my own use.