Boots 17 Magnetized in Green
Friday, February 17, 2012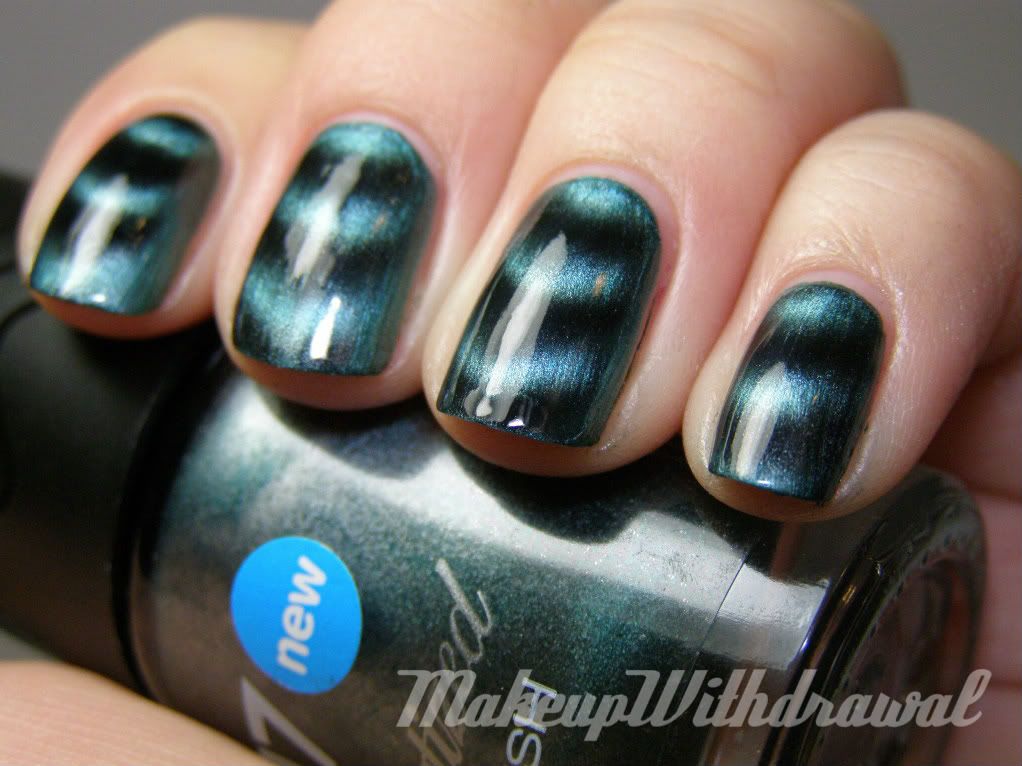 My friend
Jian
is quite sneaky. She snuck this in next to my Max Factor Fantasy Fire that I begged her to help me find. Well, two can play that game (just you watch, Jian!).
I really loved how it was as easy to use as the Nails Inc polishes, a built in cuticle rest on the top of the cap.The formula was just as good as Nail Inc, perhaps even a tad bit 'creamier' and the magnet is quite strong, making the time it takes to form a design quite short.
The color is actually more green-blue, despite the name.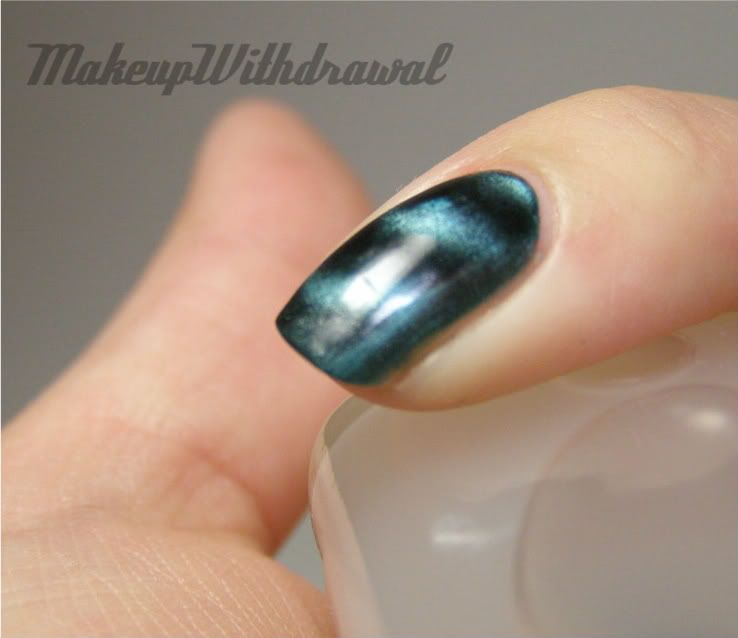 See how the design stops rather suddenly?
The one and only downside is that I can't seem to get the design all the way across my nail bed on my larger nails. I originally though that this was due to the curvature of my nails but I'm pretty sure now that it's because the magnet is not quite big enough. The good news is that if you already own one Nails Inc polish, you could easily use that magnet with the Boots polishes (which are quite a bit cheaper, am I right in thinking that?).
Thank you so much, Jian!
Product featured was given to me as a gift. For additional information, please refer to my Disclosure Policy.