Zoya Edyta
Friday, February 24, 2012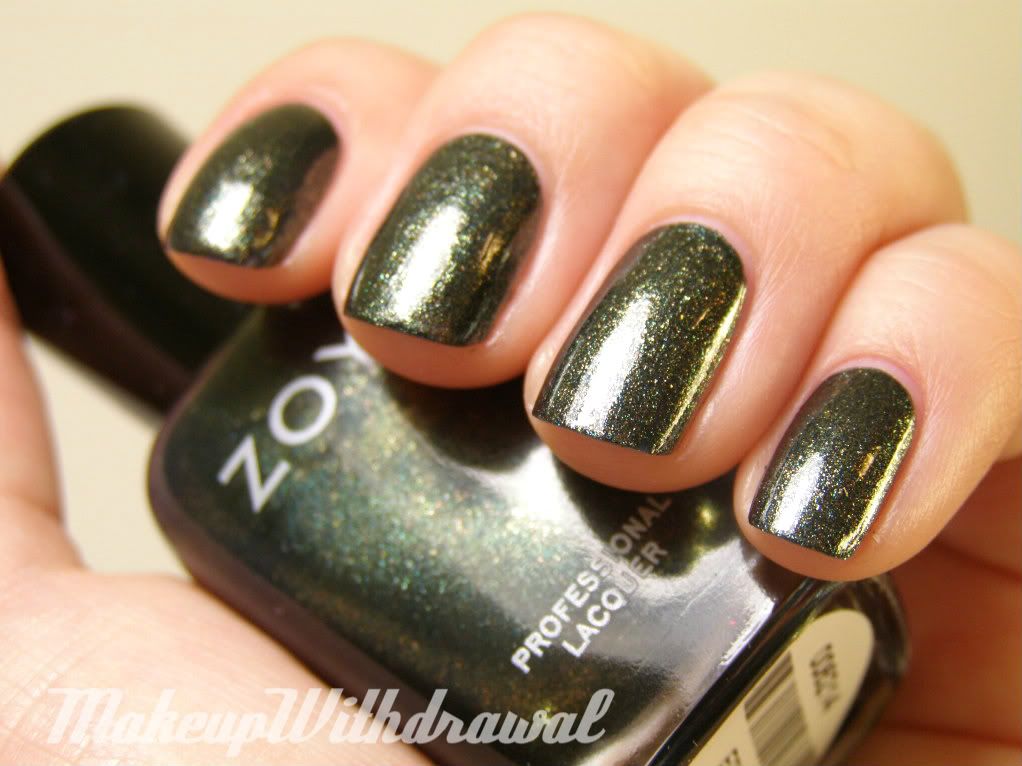 This polish was sitting in my untried pile for the longest time. I was sort of in awe, too scared to use it. I finally did last week and it's not quite what I thought it would be. To me, it definitely looked better in the bottle.
Edyta is gunmetal/green/gold with a tinge of blue in the background. I only know that the blue is there because I waited so long to try it that my bottle just sat there and the contents separated.
I also wore it with a matte coat on top (OCC Flatline).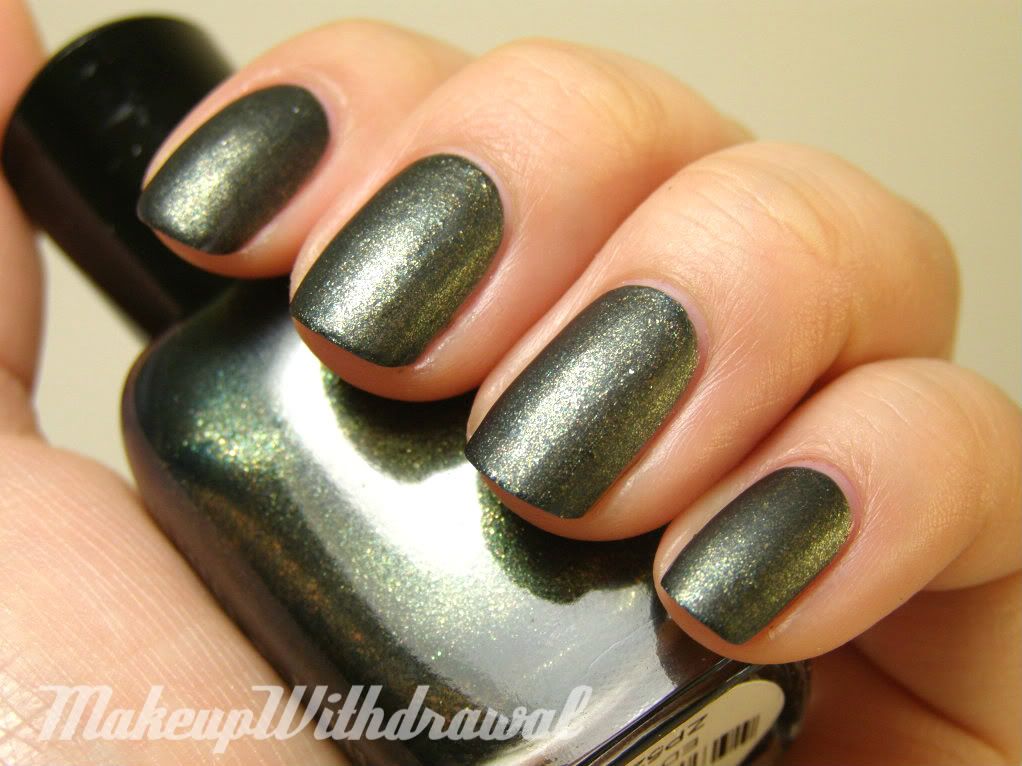 I liked it matte. It sort of has a stone-like appearance. I think I'd like it even more with gold stamping or something like that.
This polish was a bit messy to remove. I suggest using the foil and felt/cotton method as you would with glitter polish and use brisk movements, moving the cotton in one direction (away from your cuticles). Or else you might end up with golden sparkle all over your skin as well as some interesting blue staining.
Do you have Zoya Edyta? Or a similar shade?
Product featured was purchased by me, for my own use. For additional information, please refer to my Disclosure Policy.