Day 23: Inspired by a Movie. Shaken, Not Stirred.
Wednesday, February 1, 2012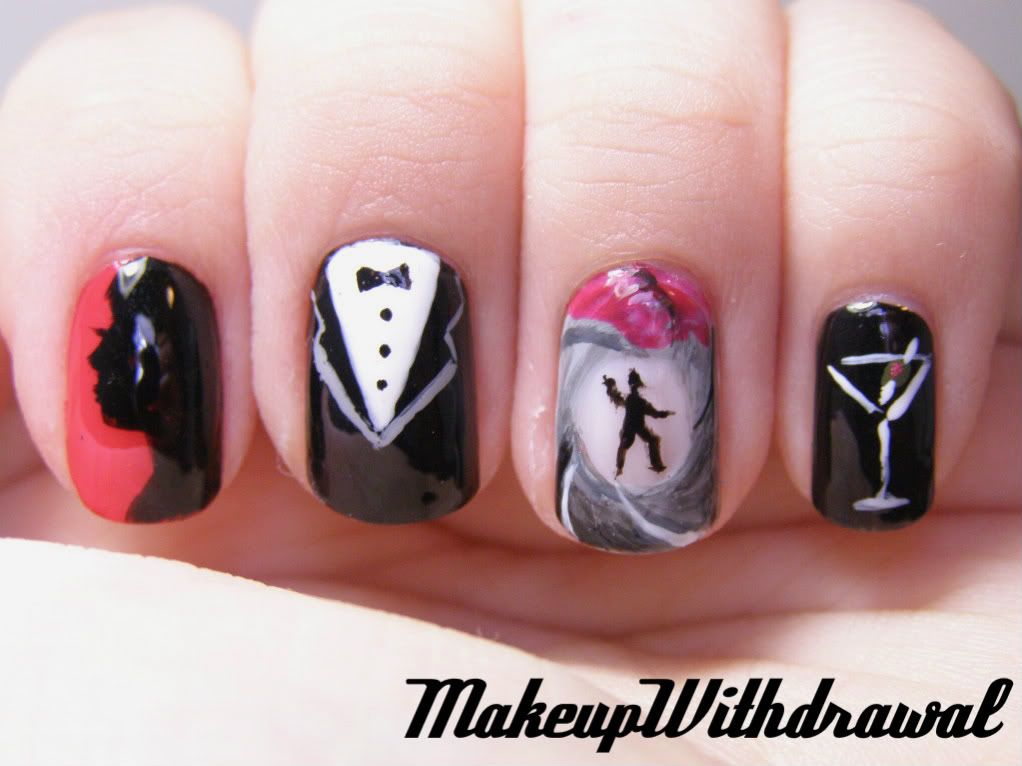 I love the James Bond films. I really do. So when I had to do nails inspired by a movie, it was a no brainer. This was the challenge that I was most excited to do! My picture is a little crappy, weird lighting and dry cuticles.
Thumb nail:
I'm so excited for the new James Bond movie- Skyfall, this year. Daniel Craig, I'm all over that.
So here's the weird thing. You know who one of the new Bond girls is going to be? Naomie Harris. As in, Calypso with-the-blacked-out-teeth from the Pirates of The Caribbean franchise. I have a hard time picturing her all sexed up. Maybe she cleans up real nice?
All kidding aside, I bet she makes a great Bond girl.
My boyfriend thought these nails were all sorts of awesome.
I used:
Orly Mirror Mirror, Ulta Snow White, Wet'n'Wild Black Creme, China Glaze Westside Warrior, Essie Lollipop Loving.
Have a wonderful night!
Products featured were purchased by me, for my own use. For additional information, please refer to my Disclosure Policy.