Glitter Gal Sunday: Turbulence
Sunday, February 26, 2012
Happy Sunday, everyone!
Today I have a gorgeous linear holo to show you, Glitter Gal Turbulence. It's probably one of the most holo-y polishes I've ever laid my eyes on. I don't think that 'silver' is a good way to describe this holo, it almost has a colorless base. If I had to name the base color, I'd say that it was a soft ash white.
It's quite sheer. I've worn it here with three coats but I can still see a bit of my smile line.
I figured that it would also look great as a topcoat for lighter pastel shades and I wasn't wrong. Here, I've used one coat of Turbulence on top of Spoiled Toad-ally Amazing.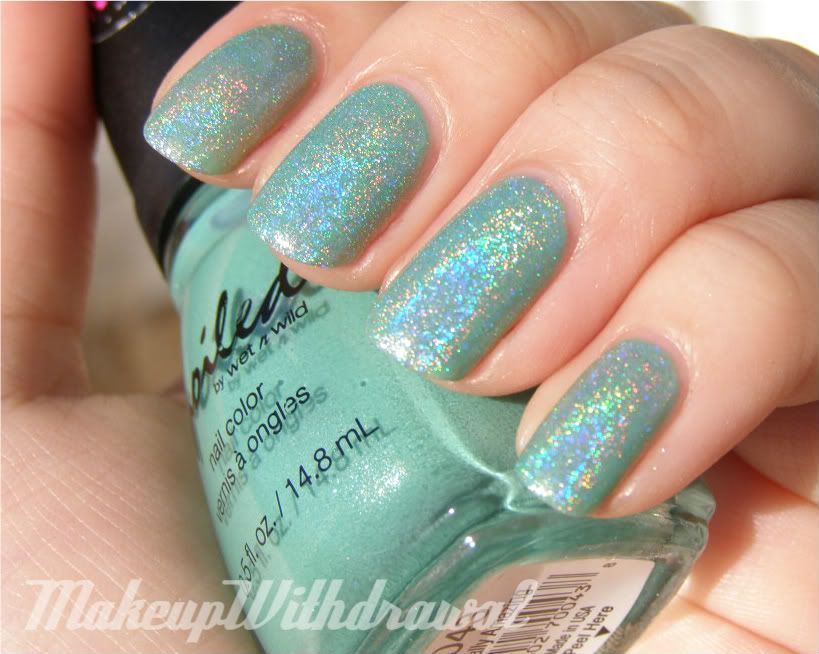 Isn't that lovely?
Have a great night! Anyone else watching the Oscars tonight?
Product featured was given to me as a prize, for my own use. For additional information, please refer to my Disclosure Policy.