Day 25: Inspired By Fashion
Friday, February 10, 2012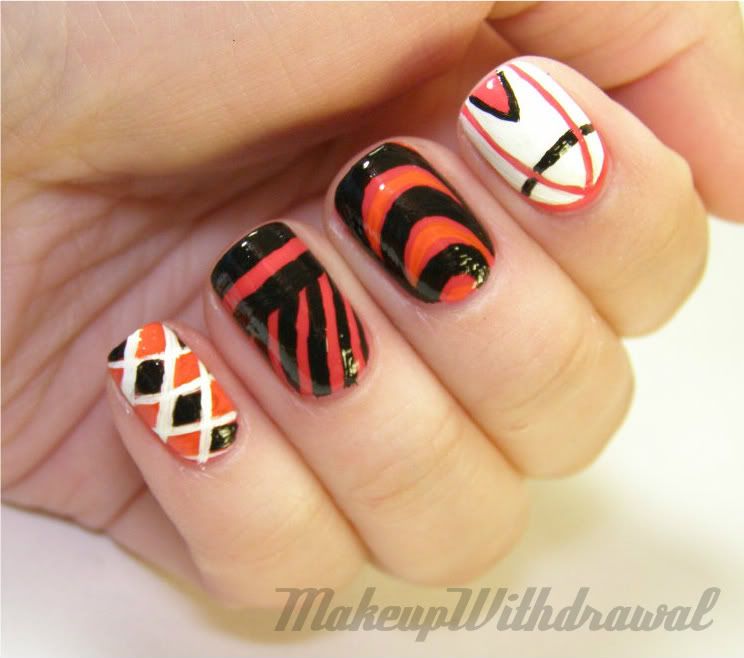 I buckled down last night to finally finish my Nail Challenge. It's taking way longer than I thought, but I've been extremely busy and plagued by nail breakage and an inability to finish any great undertaking that I ever start.
Story of my life.
Today's nails are inspired less by current fashion and more by a figure of fashion. Alexander McQueen made such great contributions to the runway, and I feel sad whenever I hear his name and think about how a man with such vivid ideas took his own life.
I used images from his Fall 2009 show to inspire me. A contrast of red, orange, white and black with bold lines, striking patterns with some interesting found objects, feathers and bondage gear thrown in.
I used Milani Techno Red, and painted the design with acrylics.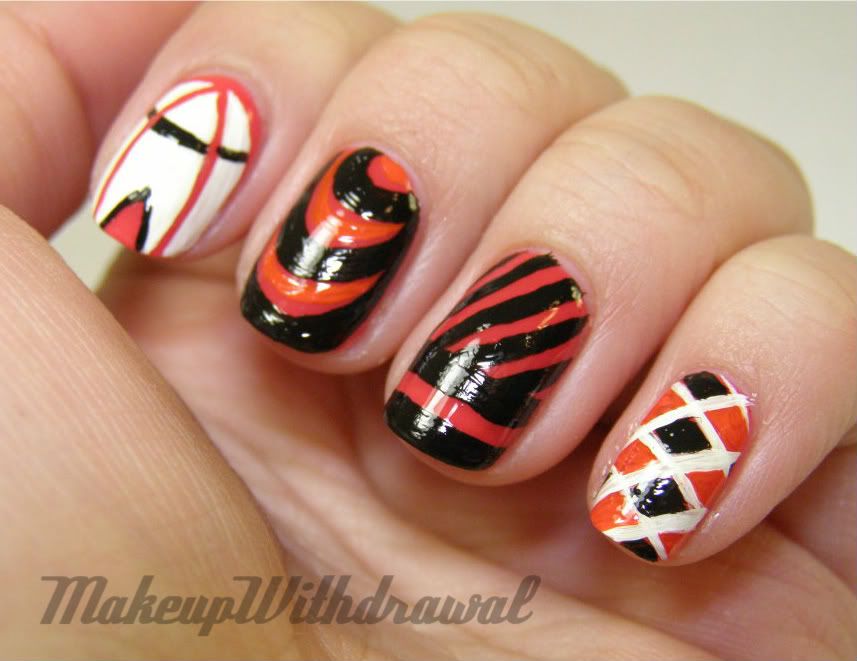 *sniff sniff* This makes me all sorts of sad.
Have a great weekend, folks!