NARS Holiday 2010: Mélusine Duo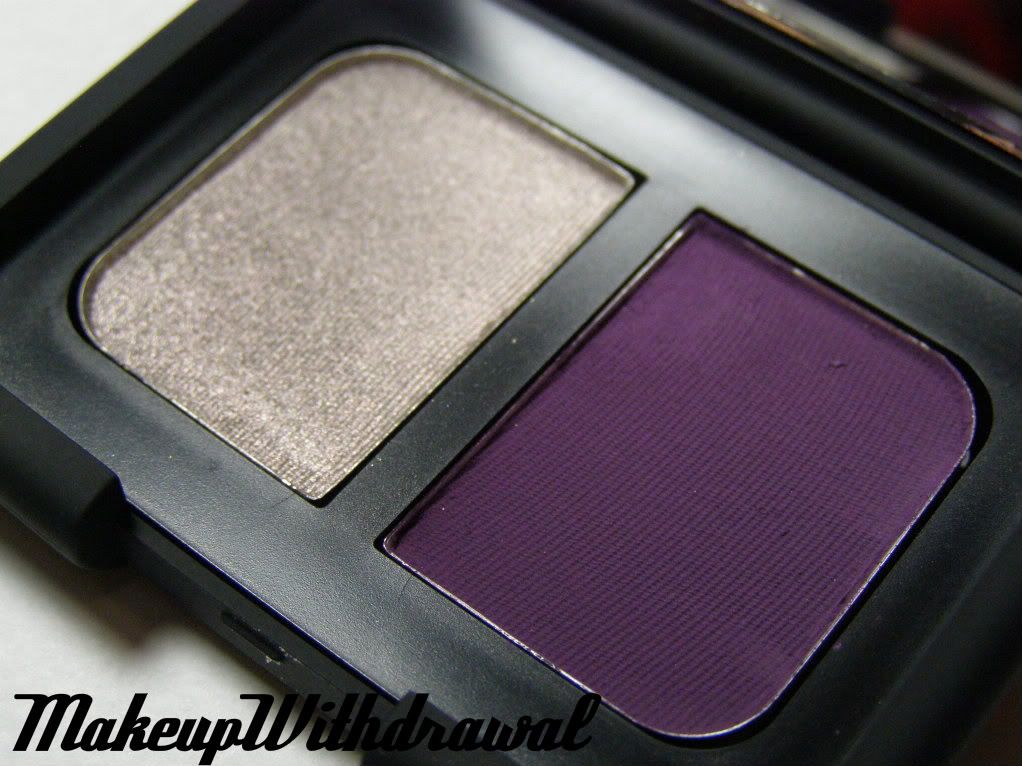 I remember when I first saw pictures of this duo leaked onto the internet- I wasn't sure if this duo would be for me since it looked just like an ordinary silver paired with a dark matte purple.
How foolish I was to think that the silver was ordinary! Melusine's shimmery side is as FAR from ordinary as you can possibly get. First off, it's not your typical silver shade- it's more of a soft pewter with a slight lavender-pink sheen. This opalescent effect is just so unbelievably beautiful (it'd be like if MAC Seedy Pearl had a baby with Bobbi Brown Chrome Pewter) and subtle.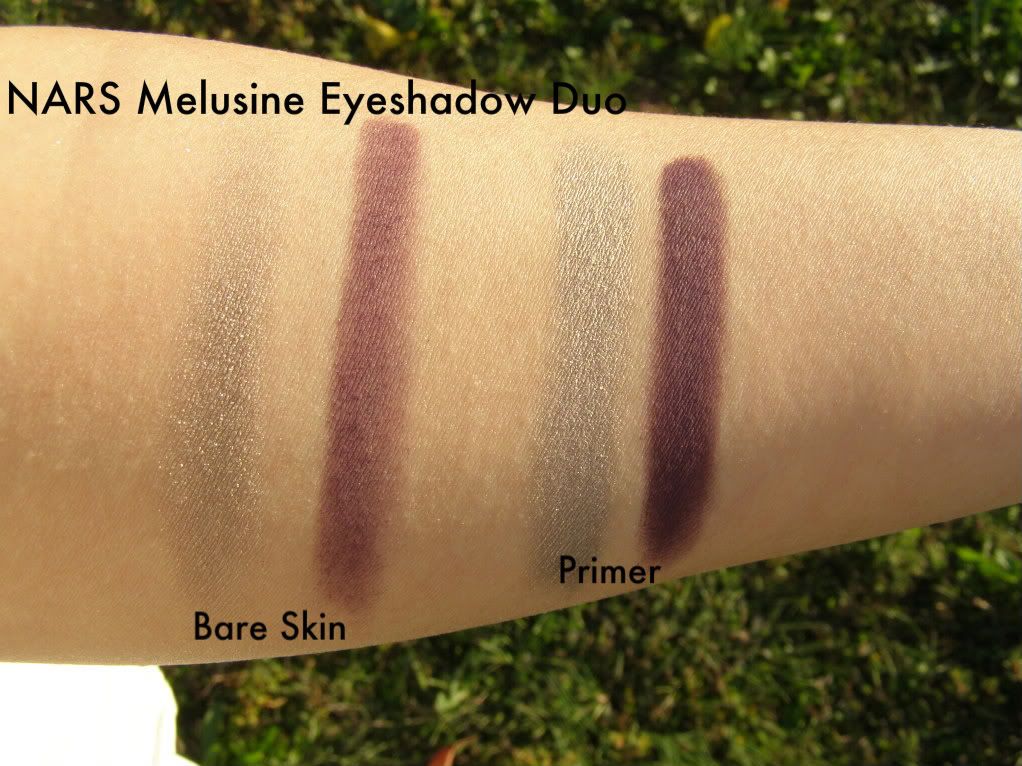 Outdoors, direct sunlight, no flash. Picture taken late in the afternoon,
so the lighting is a bit on the warm side.
The deep matte purple is actually the problem child in this duo. It's very finely milled, in fact- it almost feels liquid when you touch the pan. However, it's really, really dry feeling. Without a primer, it doesn't stick to skin at all (it even skipped like crazy when I took swatch pics) and is really hard to work with. But with a primer like UDPP or LORAC Behind The Scenes, it becomes blendable and a great matte shadow.
Overall, I'm very pleased with this 2010 Holiday Collection duo, NARS presents us with a unique shade, and both sides of the duo are quite pigmented. This duo is $32, but if you act fast- you can still order it from the Sephora Friends & Family 20% off sale (Code is
FF2010
).
I did a EOTD with it the other day, but it mostly shows off the purple side, not so much the pewter (click
here
if you missed it
).
Product was purchased by me, for my own use.