NARS Melusine Duo EOTD
Tuesday, October 26, 2010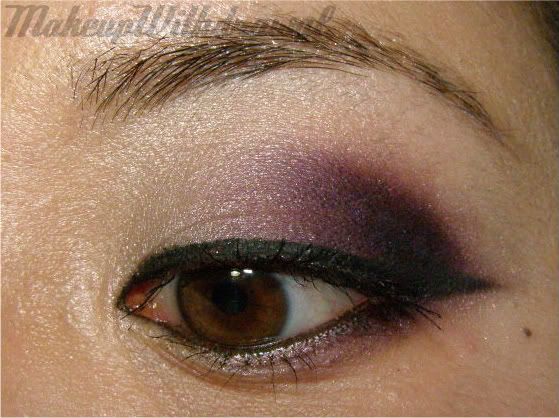 I bought this in a moment of weakness yesterday (really, when your school is across the street from a mall, this sort of thing can only be expected). The weather is really horrid, so no swatches yet- but I did do a quick EOTD with it. This look mostly shows off the matte violet, but I really think that the pewtery shade is the star of this duo.
Brows: Maybelline Define A Brow
Eyes: UDPP, MAC Blacktrack, Rimmel Soft Kohl black pencil, Kiss Me Heroine Make Long + Curl mascara, NARS Melusine duo, Rock & Republic Veil shadow, Rock & Republic Fatalistic shadow
As soon as there's some sunlight to take glorious swatch pictures, I'll write a full review about this duo!
Have you seen Melusine at your NARS counter yet?
All products were purchased by me, for my own use.