NOTD: Gold Holo Stamping over Sinful Rich At Heart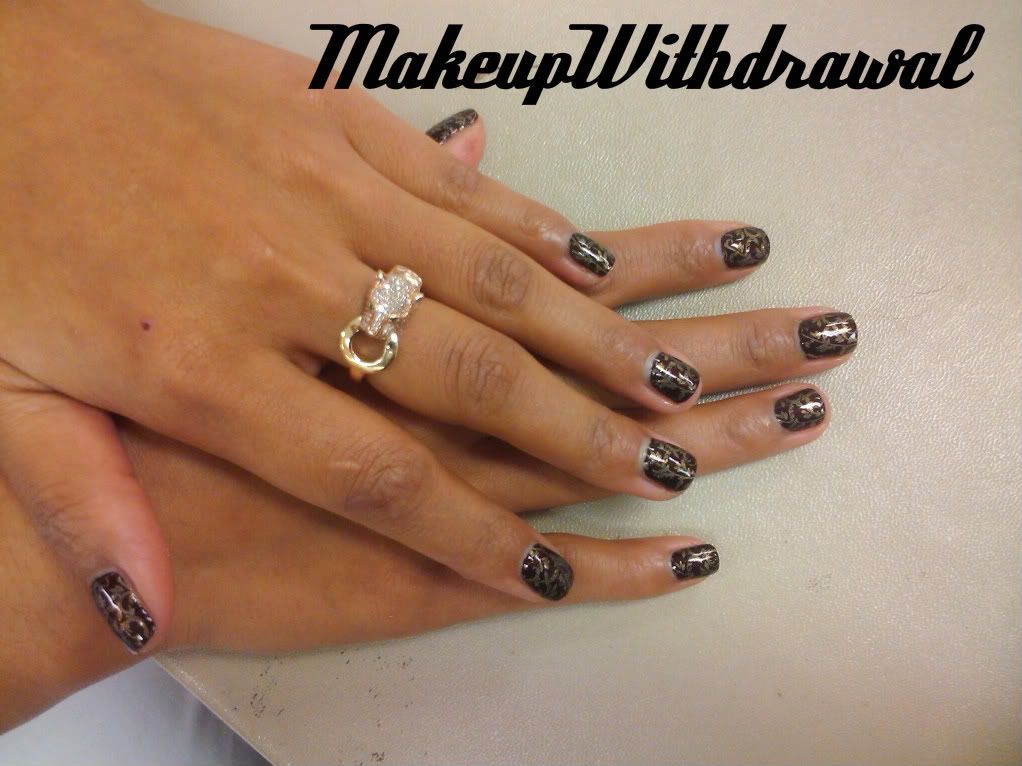 Ok, so these aren't actually -my- nails. A friend of mine asked me to do hers today and to incorporate some stamping into it. So I used three coats of Sinful Rich At Heart as a base color and used China Glaze GR8 with a BundleMonster plate (forgot which one, sorry).
Pictures are on the poorer quality side, I used my cell phone to take them!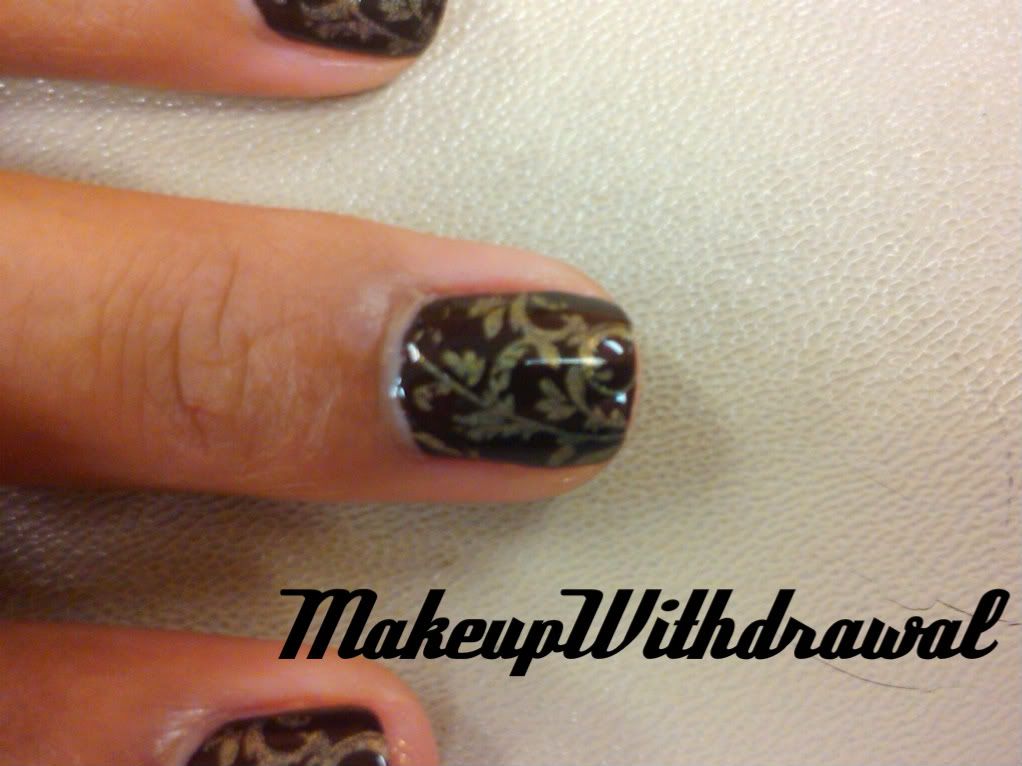 I know it's hard to see Rich At Heart- which is this blacked burgundy shimmer, really beautiful and vampy. The kind of ornate gold stamping goes well with it, it looks kinda fancy!
Have you done any sort of nail art lately?