Sally Hansen Nail Prisms Amber Ruby
Tuesday, October 12, 2010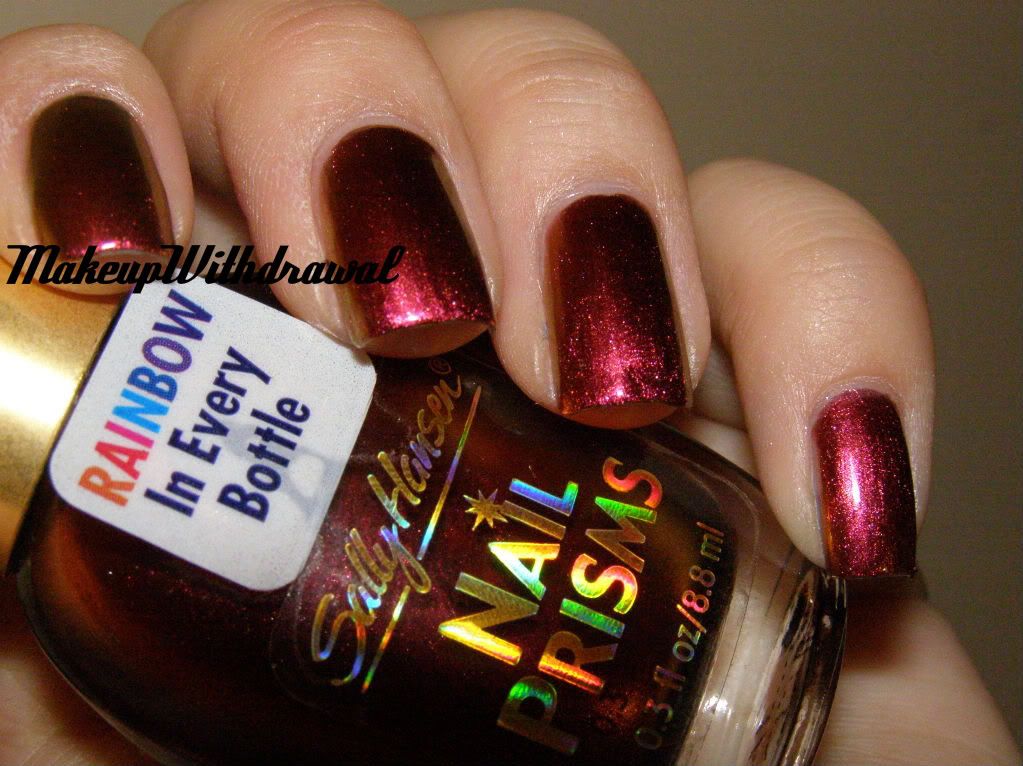 Flash, indoors so that you can see the red.
When I first took a look at this polish's name, I thought that who ever dubbed it over at Sally Hansen's creative department wasn't earning their pay. In the bottle, Amber Ruby looks like a dark oil slick- in fact, I thought it was a blackish duochrome at first when I found it in the fluorescent lighted aisles of the Dollar Tree (yup, that's right!) where it came in a pack of two nail enamels.
But, when I brought it home and applied it, it actually does go from a rich red to a vibrant orange (and even a little further into the yellow-green glow range) but I was a little disappointed because I had hoped it'd be super dark in color. See, I'm just a complainer by nature, I can't even just admire a nice duochrome. Actually, this is the nicest of all the Nail Prisms I've tried, formula wise. Some of them can be quite runny and sheer, but this one is very opaque and the application is great.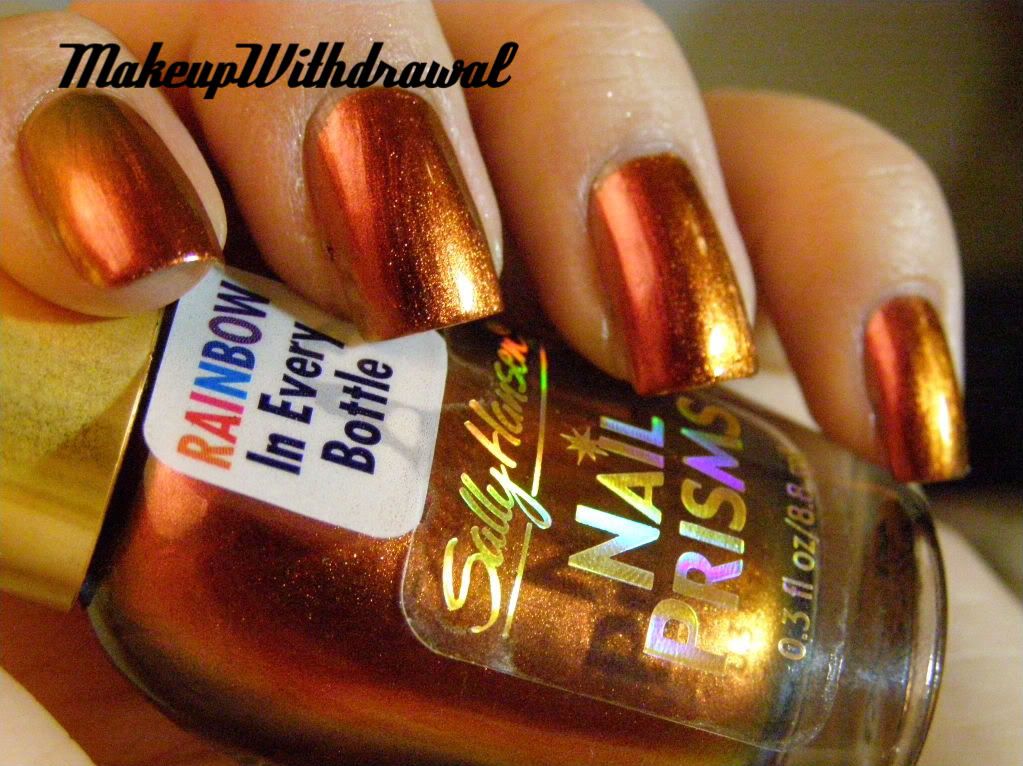 Amber Ruby, indoors- no flash, closer to natural light bulb.
And on a side note, I really need to find a richer hand cream. I've been trying to hide my dry cuticles behind my watermark in my pictures, have you noticed? :( Sephora by OPI's hand moisturizer is a no go as well, it absorbs well but just doesn't nourish!
Product was purchased by me, for my own use.