Evolution of Smooth Lip Balm Sphere Review
Wednesday, November 10, 2010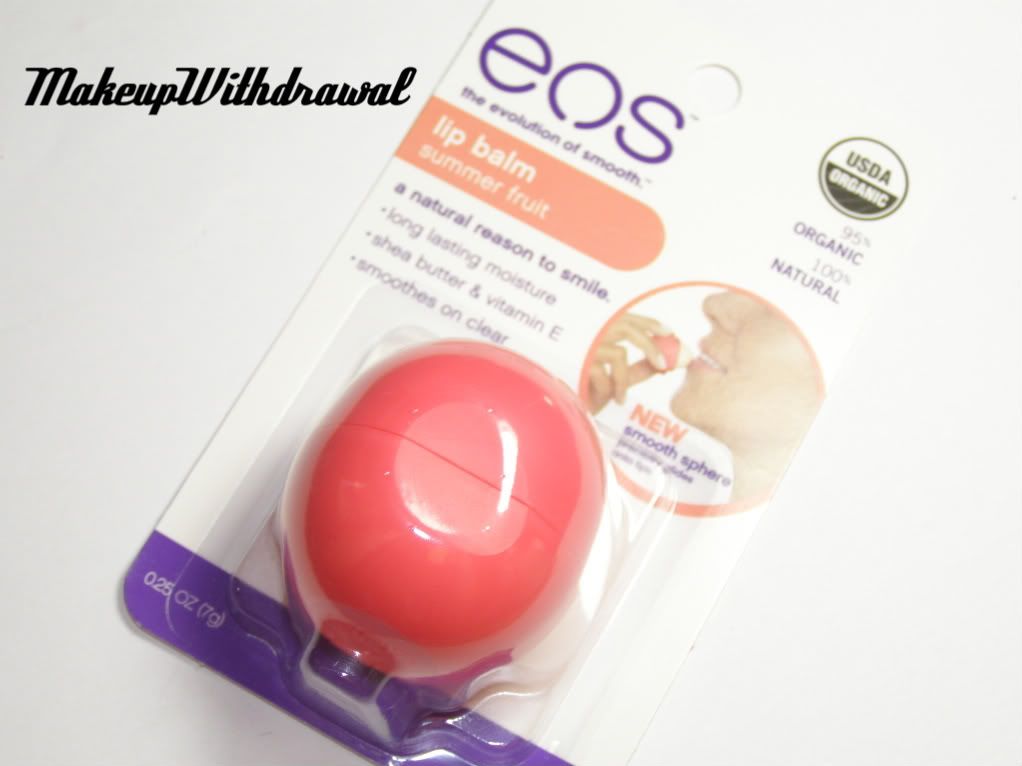 Ah, EOS lip balm, how very round you are. I saw an ad for this lip balm on the the top banner of MakeupAlley and had to try it out. The spherical shape intrigued me (even though it's terrible for tucking into the pocket of your jeans, it makes you look like you have a cancerous lump on your hip) and the whole "natural" ingredients thing sealed the deal.
I picked the pink one- the Summer Fruit flavor.I like the application, instead of smearing over my lips, one at at time- I opened my mouth and went in for a big smooch. The first thing I noticed as the balm neared my face was the smell. Oh cheese and crackers- THE SMELL.
It smells like decaying fruit! I should know- I had a fig tree in my backyard this summer that became over ladened with ripe figs and they fell on the ground and rotted. That's what this balm smells like. I can't even bring it in towards my face without getting a whiff of that terrible scent. And here I was expecting it to smell like fruit punch or something.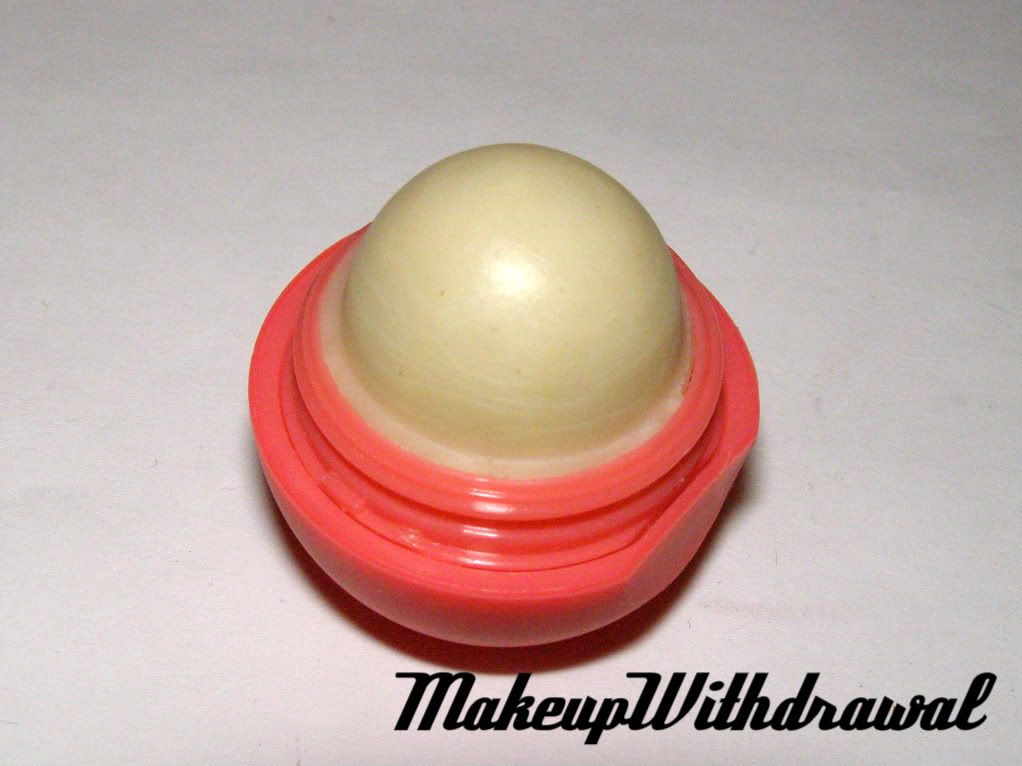 The texture is somewhat waxy, not really what I'd describe as moisturizing. In fact, in the few times that I managed to stomach putting this balm on, I'm pretty sure it dried my lips out more. But if you can get over the smell (maybe pick one of the other ones?) I've found that this balm makes a fantastic lip primer. In fact, it's better than my $20 Urban Decay Lip Primer.
So in short, as a lip balm I find EOS Summer Fruit to be disgusting and horribly lacking. But it does make for a cheap and effective lip primer. So if you don't mind the scent- give it a try!
Speaking of scents- are there any products out there that just smell absolutely horrible to you?
Product was purchased by me for my own use.