NOTD: Stamped with Orly Rage
Monday, November 29, 2010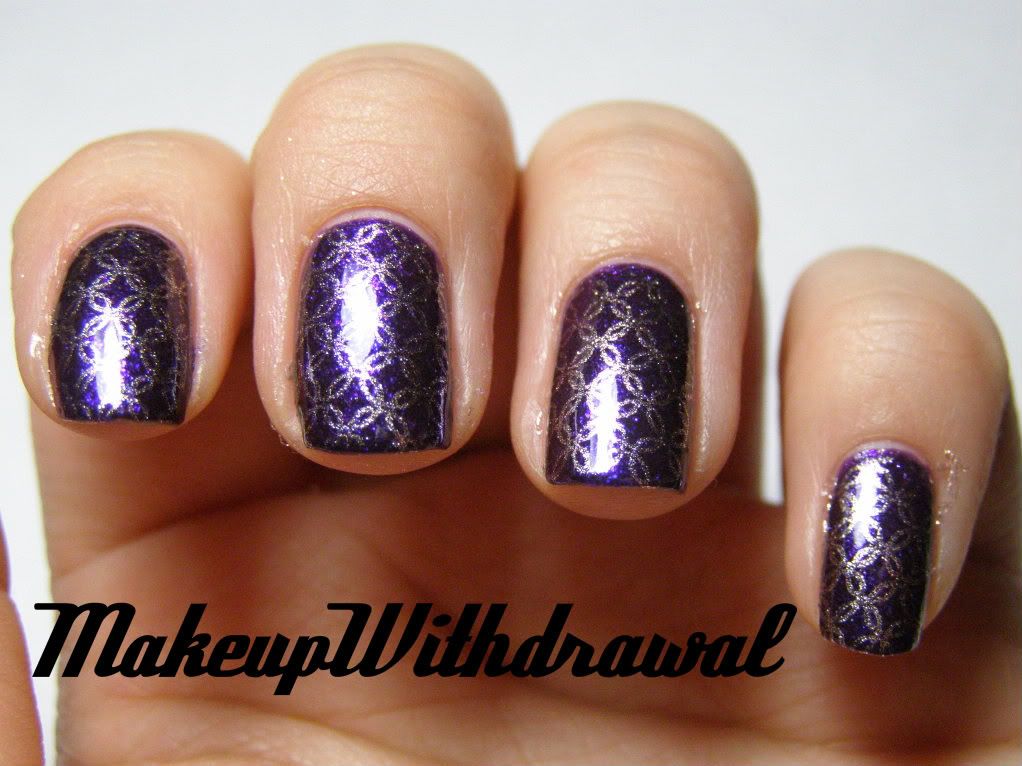 Pre Cleanup! 1x Essie First Base, 3x Unamed L.A. Colors purple, stamped
with Orly Rage. Indoors, no flash, lightbox.
I haven't done a stamped manicure in a really long time, so I pulled out my plates last night. For the base, I used this really awesome polish from a $2.99 L.A. Colors set that my friend Mae sent me! It's this translucent purple with lots of flecks- I almost wished I hadn't stamped over it because it was a joy to look at. Once again though, the purple photographed a lot more blue than it actually is. So if you will, pretend that it's a lot more royal purple please!
The stamped shade is Orly Rage, from the Foil FX collection. I bought this color and not the two other foil polishes from this collection (gold and silver) because they kinda seemed almost ordinary and expected, where as the bright rose gold was a lovely surprise.
I used a BundleMonster plate, but I have completely forgotten which one, whoops!
Have you done any stamping on your nails lately? Or used any lovely purple polish?