Fantasy Makers Black Magic
Saturday, November 13, 2010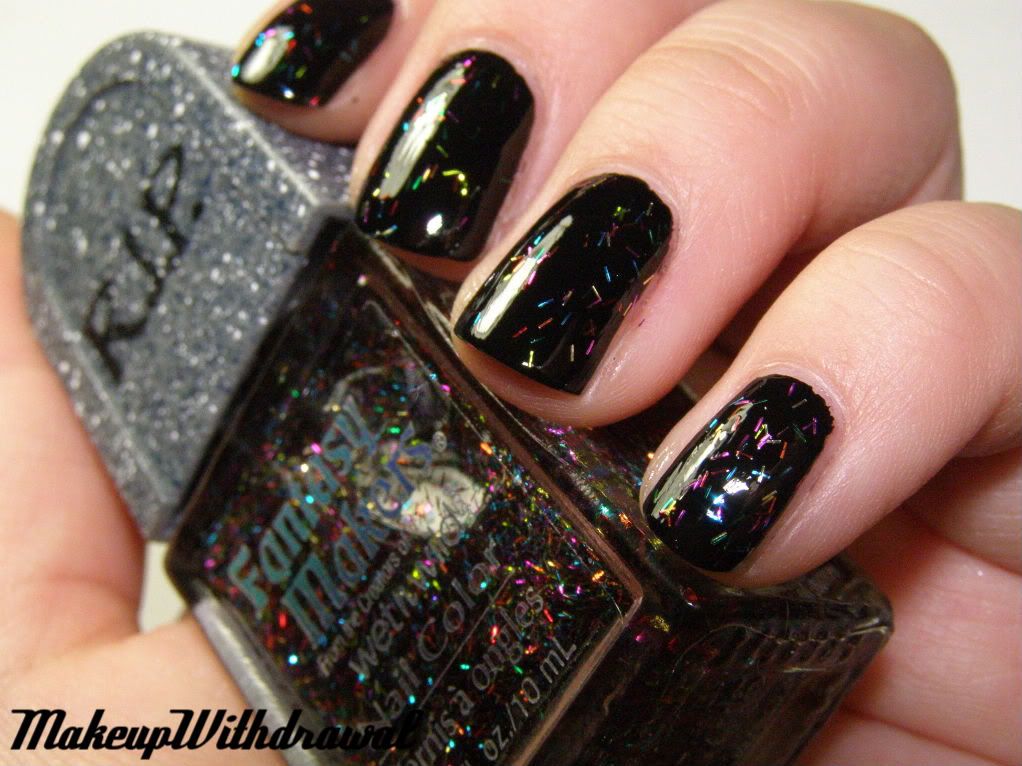 1x Essie First Base, 1x Wet'n'Wild Black Creme, 1x Black Magic, 1x Insta-Dri
I bought this sometime in the beginning of October with the intent of posting about it before Halloween since it was a seasonal item. Forgive me. This polish today is from Fantasy Makers, aka Wet'n'Wild's Halloween brand. I picked it up at Walgreens for $2.99 (I think, don't quote me on that) because I *love* hairy glitter, which Black Magic is full of. Ok fine- I know it's called bar glitter but since this variety is so thin, I'm making the distinction between the two and calling it hairy glitter.
This glitter type really appeals to me, it looks like I plucked every leg off of a confetti centipede and added it to nail polish. Gross, I'm not sure why I even sure why I brought that up.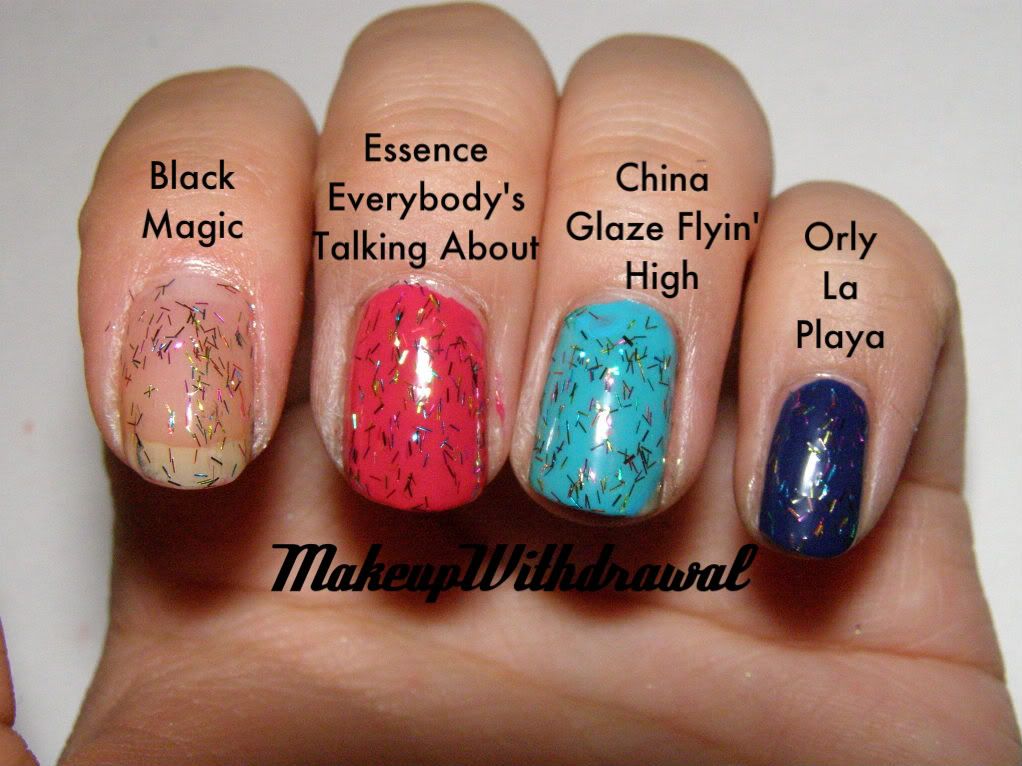 One coat of Black Magic over other base colors. Indoors, flash, under lightbox.
It looks like multicolored hairy glitter in a blackish base, but that base is actually very translucent, making it a great top coat over any base color. When it dries though, it's not as glossy as it could be (which I find takes away from the overall effect, and also hard to photograph) so I topped it off with Sally Hansen Insta-Dri.
You only need about one coat or so but if you wanted more hairy glitter action, you could always do more.
Since this was a seasonal item, I don't think you'll be able to find it around anymore. But hopefully, next year if you're a fan of the hairy glitter, you'll be able to get a bottle!
What do you think of this type of glitter? Do you like the thicker bar variety or the thinner hairy glitter?
Product was purchased by me, for my own use.