New ArtClub (Color Club) Glam Nails
Saturday, November 20, 2010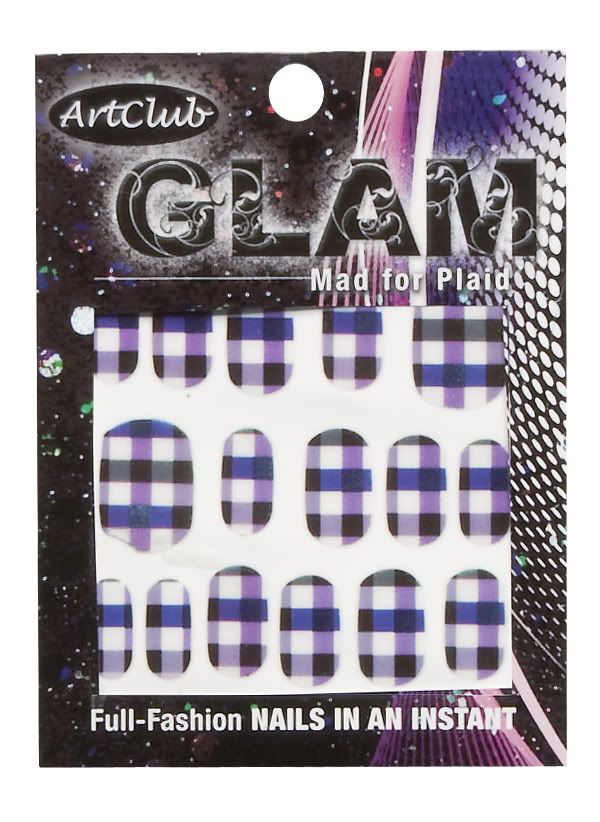 I just got an interesting email from Color Club about some new decals- and I thought I'd share!
According to Color Club-
Fashion-forward nail designs are a cinch with GLAM. The high-quality, amazingly self-stickable decals lay right over nail, and a layer of top coat seals the deal.

Mix and match patterns, use on natural nails or embed them in gel, or over polish – it's all up to you!
Doesn't that sound pretty cool? I wonder what the wear is like on these- I'll have to buy a pack to try and review! I'll admit, as much as I like painting my nails and doing designs on them there are some days when I wouldn't mind something like these Glam decals. So far, it looks like only two designs- Mad About Plaid (big plaid pattern) and Total Opulence (white with crystal) decals, but hopefully there will be more to pick form in the future!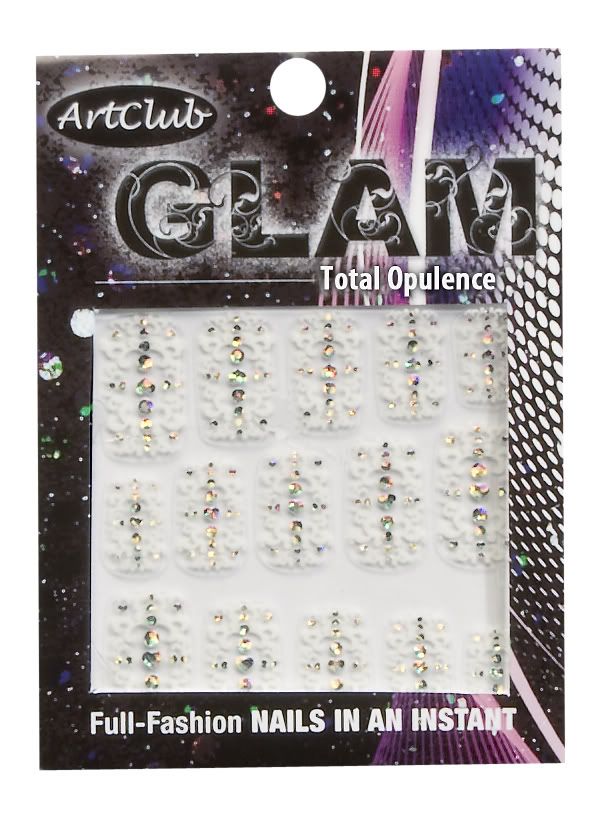 Information and pictures courtesy of Color Club.