OPI DS Mystery
Tuesday, November 16, 2010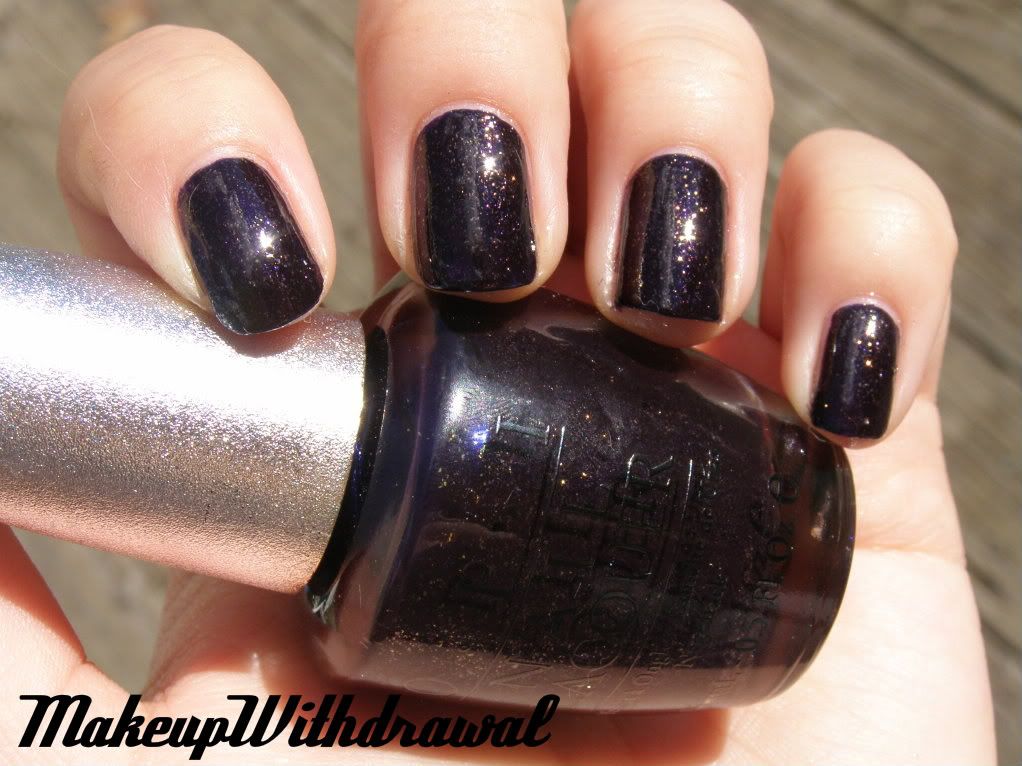 3x DS Mystery
A couple of weeks ago, I picked up OPI Designer Series Mystery from Cosmo-Prof. I picked up the bottle in store and was mesmerized by how it looked in the bottle- dazzling bits of gold peeking through a deep turbulent violet.
I brought it home and that's where the attraction ended. It was like bringing home a date home from the dark club and finally getting a good look at him under a bright light and realizing, dang, you ugly. Not that I've ever done that. Ever. I just figured that that sort of disappointment would be similar.
Once I put it on, Mystery stopped being mysterious and started just being really unappealing. That rich violet just looked like a dark inky muck and the golden micro glitter was pretty much completely lost. This is the first time (at least, that I can remember) where I've actually felt let down by a polish. Mystery just had so much potential, and it blew it.
I guess the application was alright (can't comment on the wear, as I took it off within a couple hours- the ugliness was just depressing).
What's the ugliest polish you own(ed) or have seen?
Product was purchased by me, for my own use.