New Bundle Monster Plates!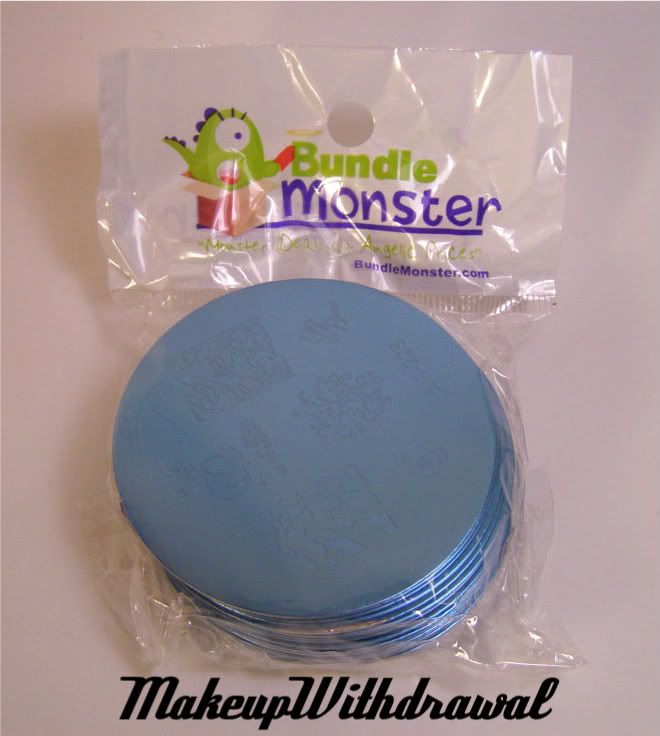 Hello dear readers!
I hope you're having a wonderful week so far. I had the last two days off of school and have been busy relaxing. Yesterday, I received a present in the mail- the new Bundle Monster stamping plates! I lost my first set of plates in New Jersey during my move, but someone super cute ordered them for me as a gift. .
I was going to take pictures of all the plates, but their shiny surfaces are really hard to capture. So
here
is the link to the Bundle Monster site, where there are really accurate pictures. There are 25 plates, each with six designs. What a value!
Each plate is numbered, with a three digit number (201-225).
I like these plates A LOT more than the original set. The images are larger, which works out since the first set's images were too small for a lot of my fingernails.
Here's my first design! I used Orly Blue Suede as the base color and Sally Hansen Metallic Momentum to stamp. This is a design from plate BM203.
Then I decided to top it off with a matte top coat, Hard Candy Matte-ly In Love because originally, Blue Suede was matte.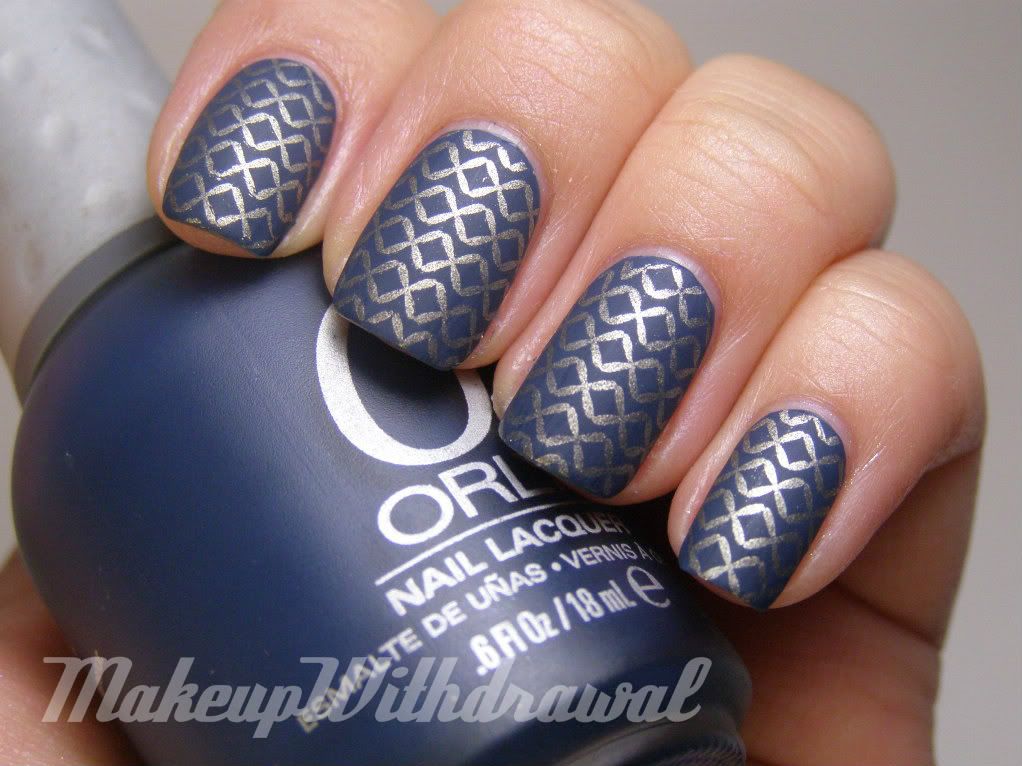 I'm quite pleased! Though it took me a few tries because I hadn't stamped in such a long time. I had actually lost my scraper, but Jana from
Jeweled Tips
was nice enough to give me a new one! How awesome is she?
I highly recommend these plates over the first Bundle Monster set of plates (21 in that pack). The good thing is that if you do have the first pack, no designs are repeated. You luck out if you have smaller nail beds!
These were ordered from Amazon and had free shipping.
Have a great weekend.
Love,
-Mimi
Product featured was given to me as a gift. For additional information, please refer to my Disclosure Policy.