Sinful Colors Rich In Heart + Stamping
Hullo! Here's today's installment of Sinful Colors polish. This shade is called Rich In Heart, a blackened red shimmer. It looks brownish or maroon sometimes, depending on the lighting and how you look at it. I love this sort of shade, it comes alive under sunlight and glows.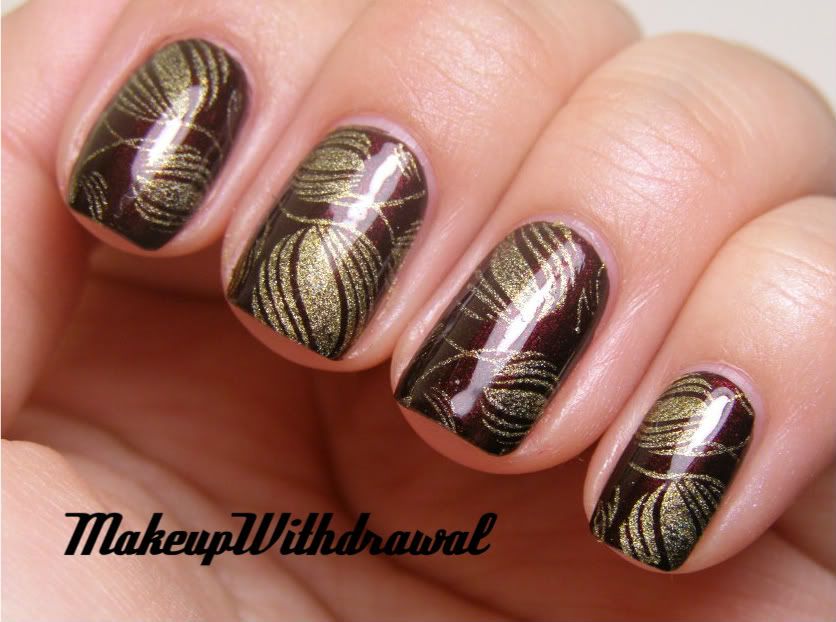 I stamped BM206 on top of it, I chose a design that looked kinda like Christmas tree ornaments. I used China Glaze Mega Bite, one of my Tronica collection shades that I've been dying to stamp with. I think the bit of holo sparkles adds a little something extra.
Not too bad! Remember, sale ends this Saturday. Walgreens is the place to go for 99cent Sinful Colors!
Have a great night!
Product featured was purchased by me, for my own use. For additional information, please refer to my Disclosure Policy.