Day 13: ANIMAL PRINT nails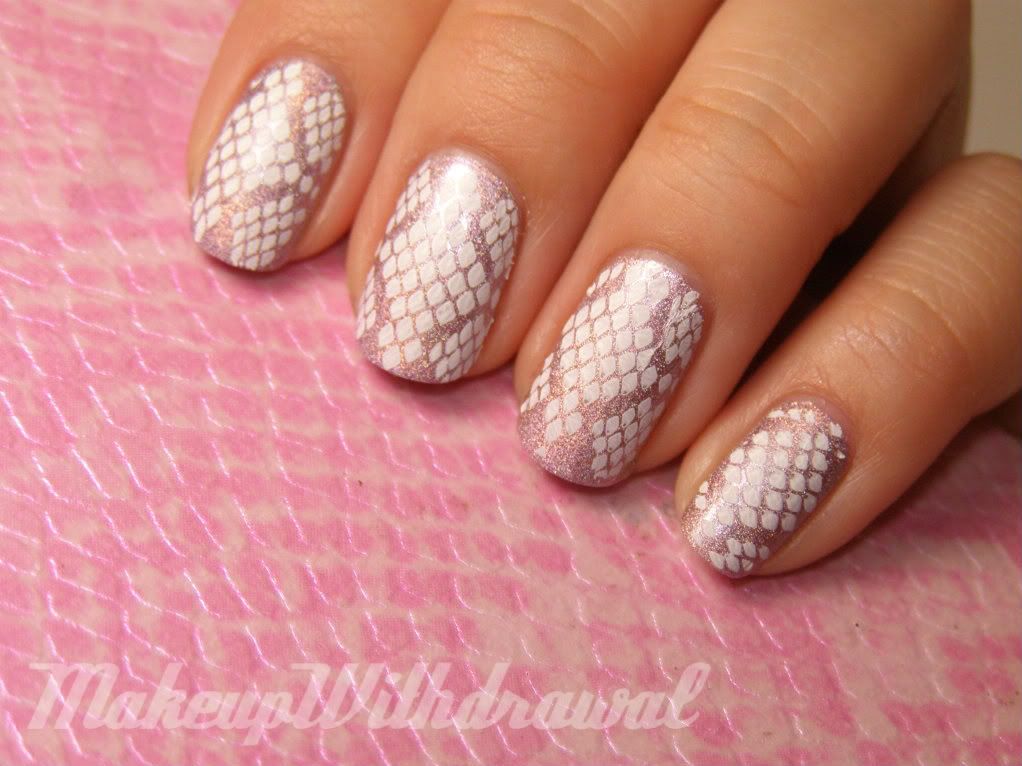 I'm back! I had a bit of technical difficulties the last few days where I wasn't able to post, but now hopefully I'll be able to catch back up on my month long nail challenge.
I was inspired by my LORAC Pink Python Palette (click
here
to see my guest post for KarlaSugar about it). I'm usually not a fan of pink or scaly textures but when I combined the two for my nails, I liked the end result.
I used Color Club Fashion Addict as the base (which is not really a true pink, but a lavender pink holo) and used Konad Special Polish in White with BM 215 to get the snakeskin print.
Happy Martin Luther King Jr Day!
Products featured were purchased by me for my own use. For additional information, please refer to my Disclosure Policy.