Day 9: RAINBOW nails
Tuesday, January 10, 2012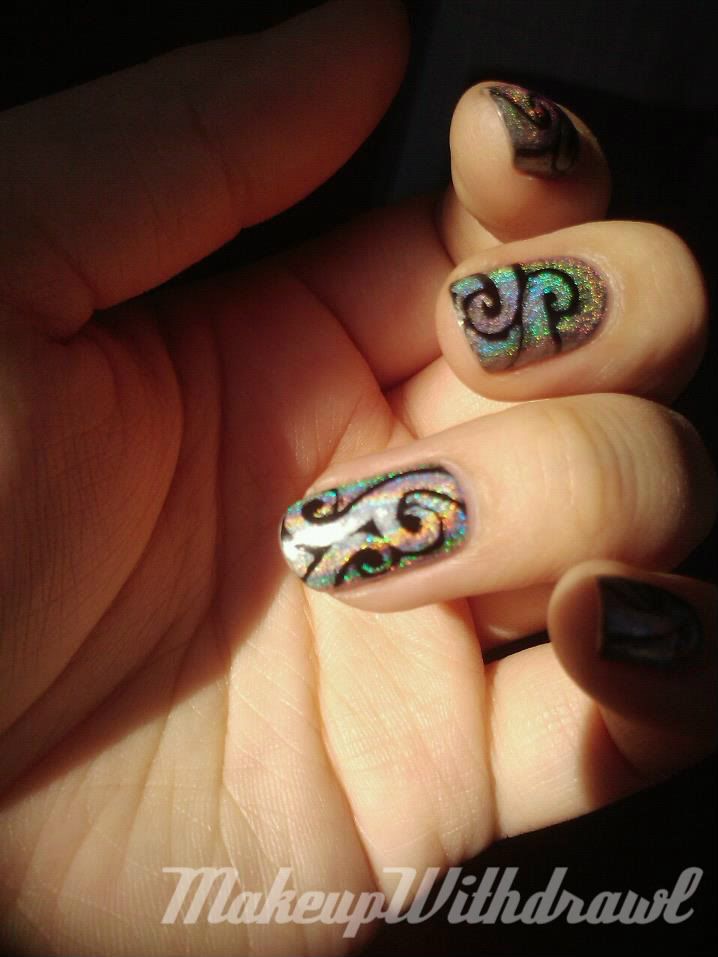 I finished this set of nails yesterday and had planned to post them... but my indoor lighting did not do the holographic design any justice at all. Today, I was blessed with a whole day of beautiful, unadulterated sunshine. I was so happy.
I used a base coat of Revlon Black Lingerie, then used Nfu Oh 61 to trace the designs and fill in the spaces.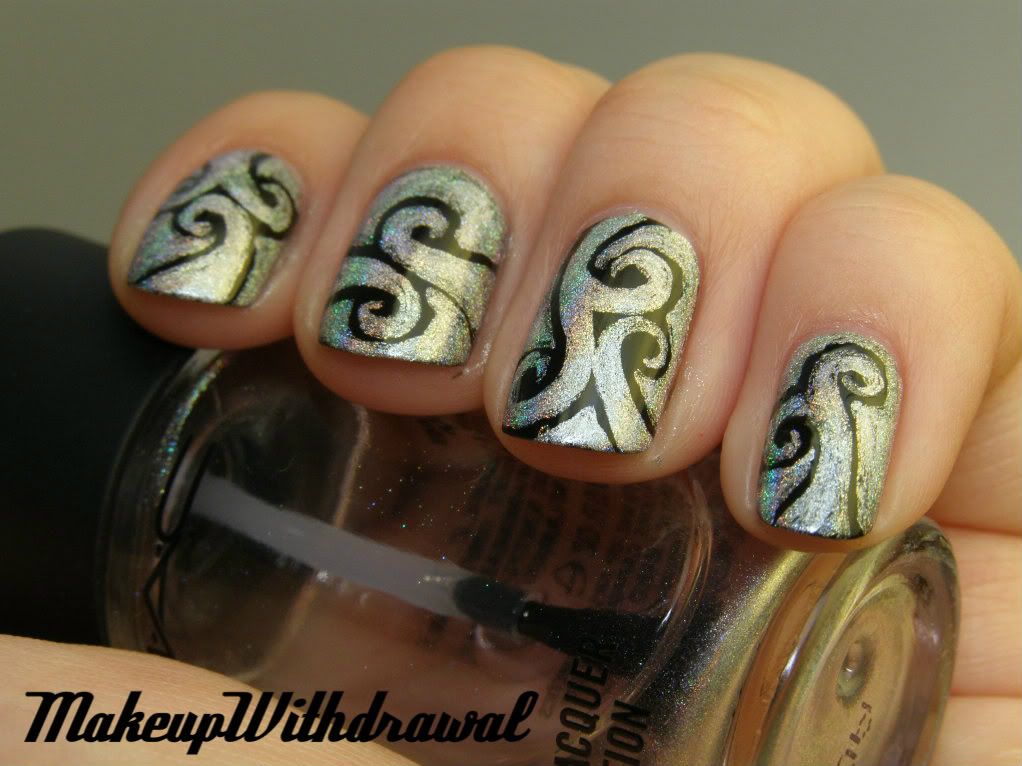 Under artificial lighting. Blah.
I like my ring finger the best.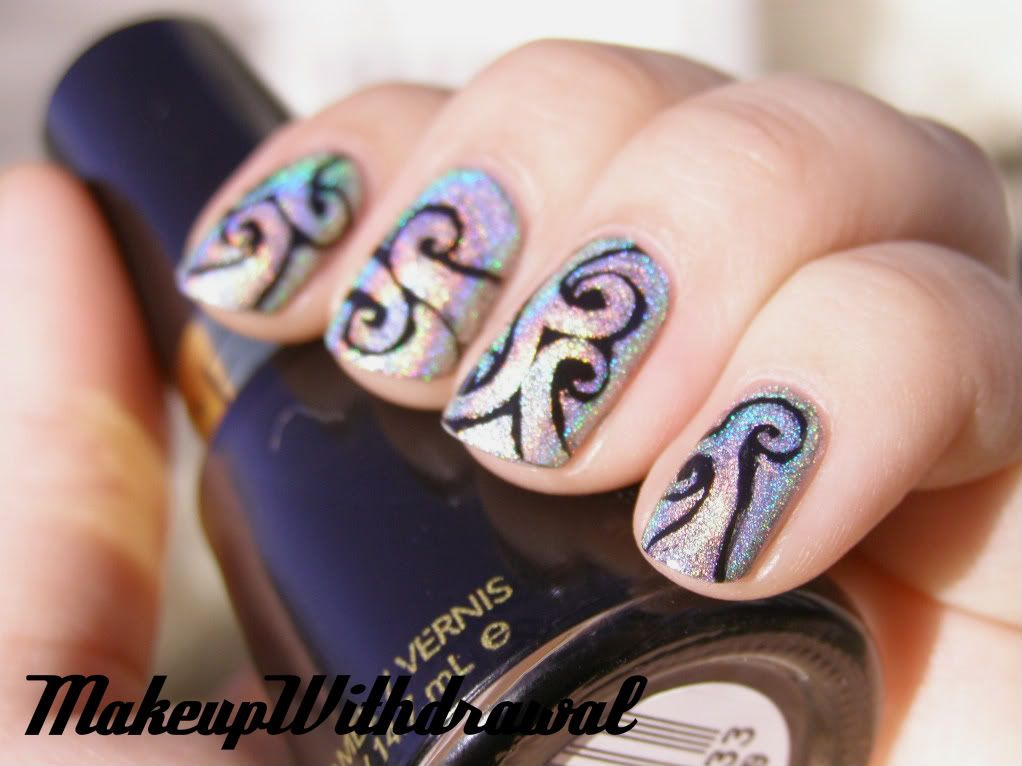 Have a great night!
Products featured were purchased by me, for my own use. For additional information, please refer to my Disclosure Policy.