Good morning!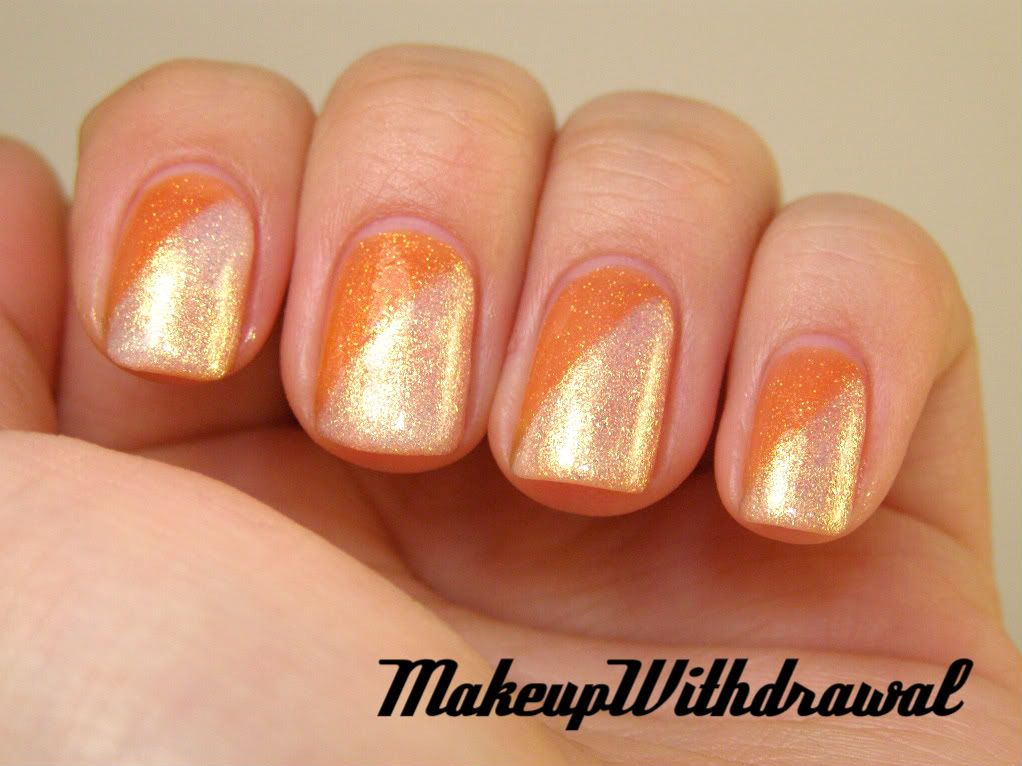 Today's orange nails remind me of orange cream soda, which I haven't had in forever. I used Fantasy Makers (Wet'n'Wild) Creepy Pumpkin then just hand painted China Glaze White Cap diagonally.
Mmm, it looks like when you open a bottle of orange cream soda and it foams out a little. Only you know, sparkly and golden iridescent.
image from www.drinkstewarts.com
What I would give for a bottle of Stewart's Orange 'n' Cream soda right now! Maybe that's what I'll drink when I have my Once-A-Month/Special-Holiday soda (I can't have sugar on a regular basis).
Do you have the day off today? Are you planning on doing anything fun?
Products featured were purchased by me, for my own use. For additional information, please refer to my Disclosure Policy.