Day 7: BLACK and WHITE nails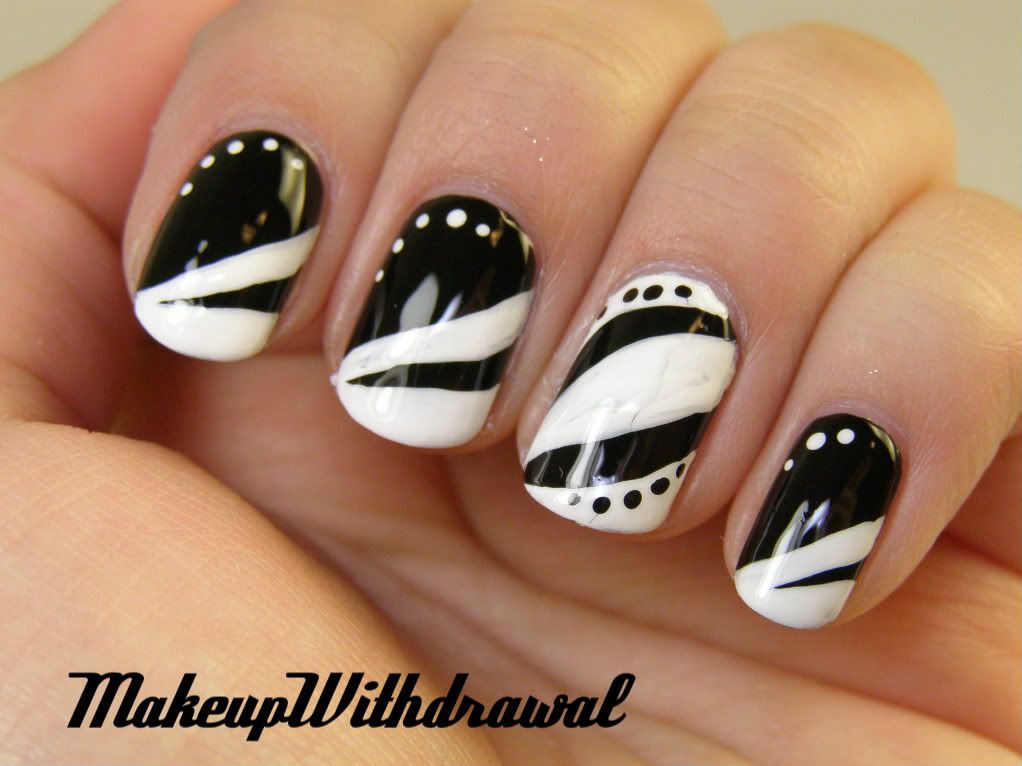 Black and white nails!
I used Revlon Black Lingerie and Konad Special White polish. Pretty easy to free hand.
Oh boy, my cuticles have seen better days. They're looking quite rough, I need to treat them ASAP.
I'll be posting the Day 8 nails shortly, and be all caught up!