Day 17: GLITTER nails
Saturday, January 21, 2012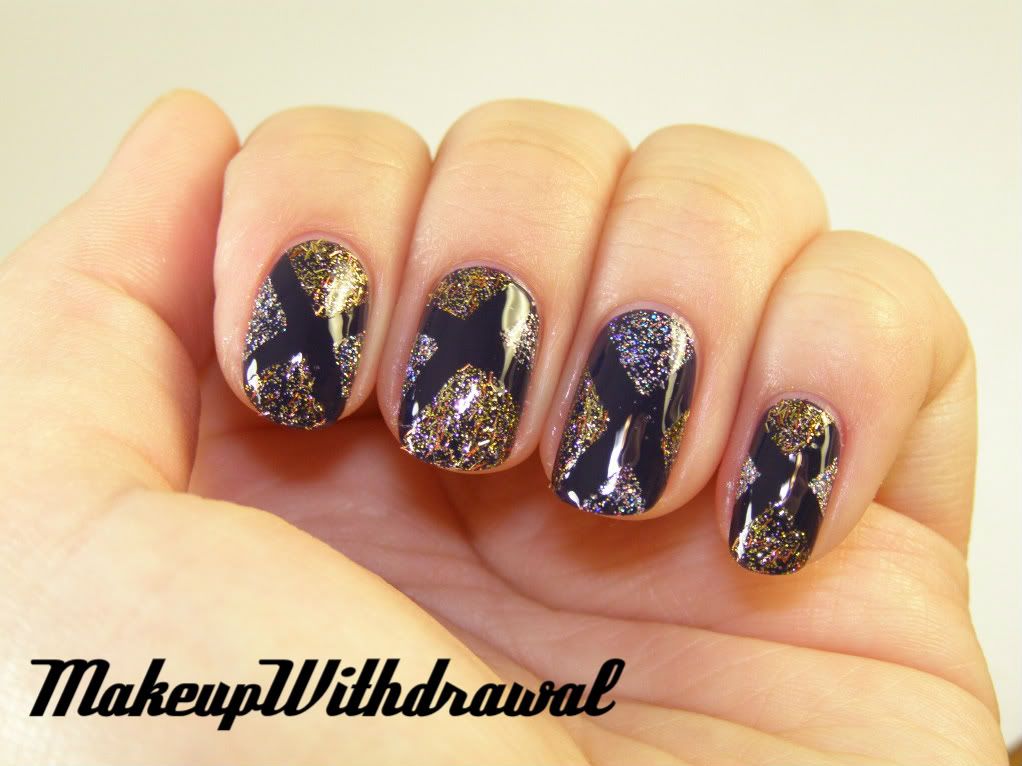 Good evening!
I did my nails earlier this evening, after I finished swatching some Zoya polishes (which I absolutely can't wait to show you!).
I used OPI Roadside Blues, which I bought hoping that it would be pretty close to OPI Sapphire In The Snow. I used Scotch tape to tape off 'X' shapes, and filled it in with Color Club Magic Attraction and Wet'n'Wild 24 Carats.
Here's a blurry picture to show off the glitter: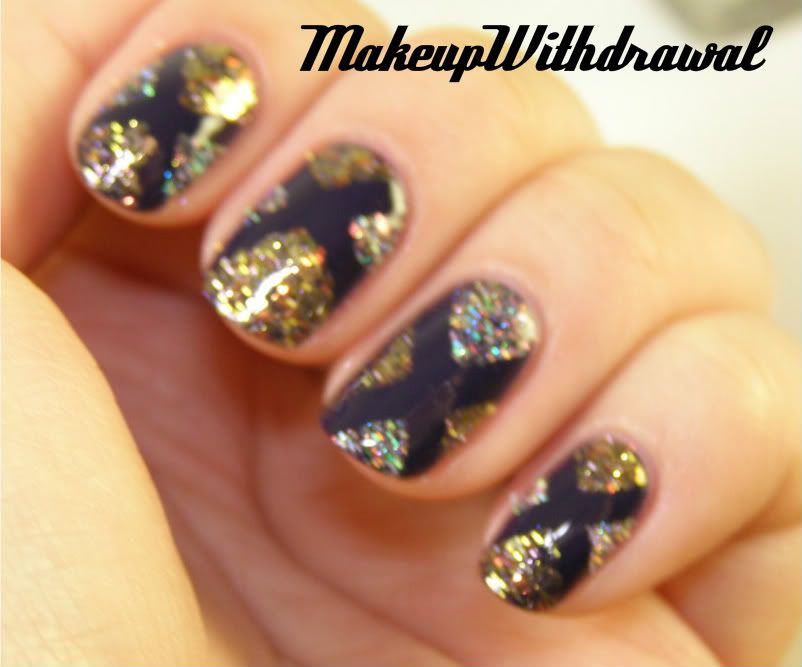 Have a great night!