Day 16: TRIBAL PRINT
Thursday, January 19, 2012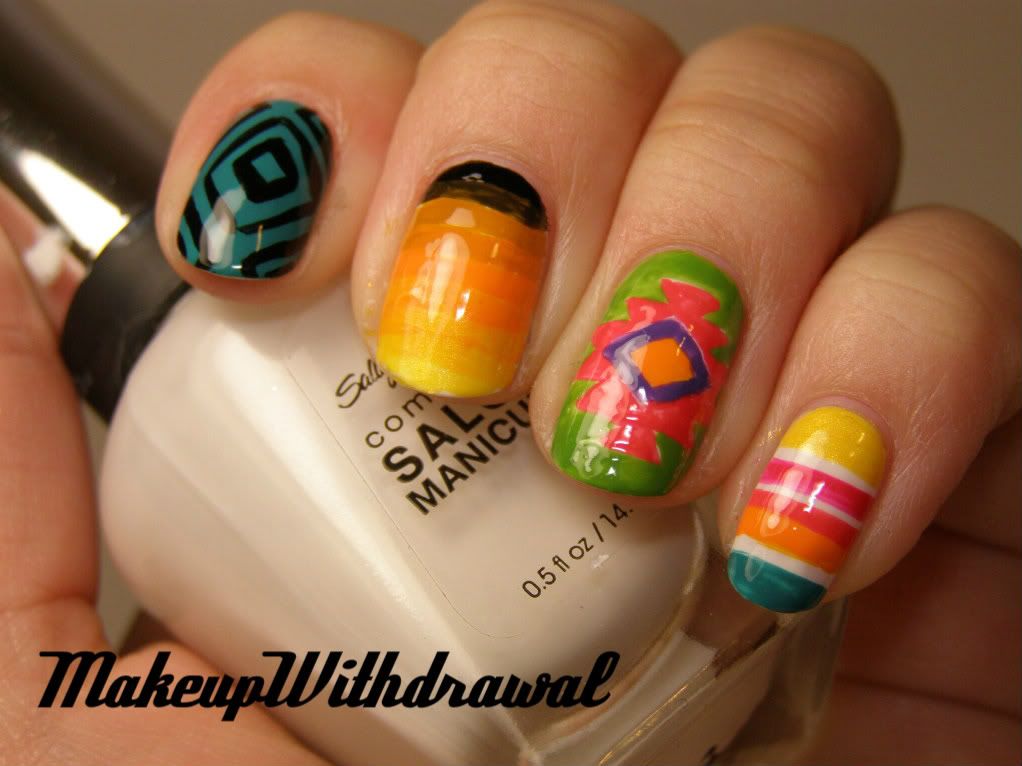 I didn't know what to do for tribal print... I google'd around and saw that a few bloggers did like an Aztec print. They sort of inspired to paint my nails bright like Mexican blankets, so I did!
All in all, not one of my better designs. I used a white franken as the base on all nails. Additionally I used: Essence Everybody's Talking About, OCC Grandma, China Glaze Papaya Punch, China Glaze Solar Power, OPI Green-wich Vilage, Sally Hansen Fairy Teal,Spoiled 2 Weeks Sober,Wet'n'Wild Black Creme.
Whew. I think I need some finer tipped brushes.
Products featured were purchased by me, for my own use. For additional information, please refer to my Disclosure Policy.