Day 11: POLKA DOT nails
Thursday, January 12, 2012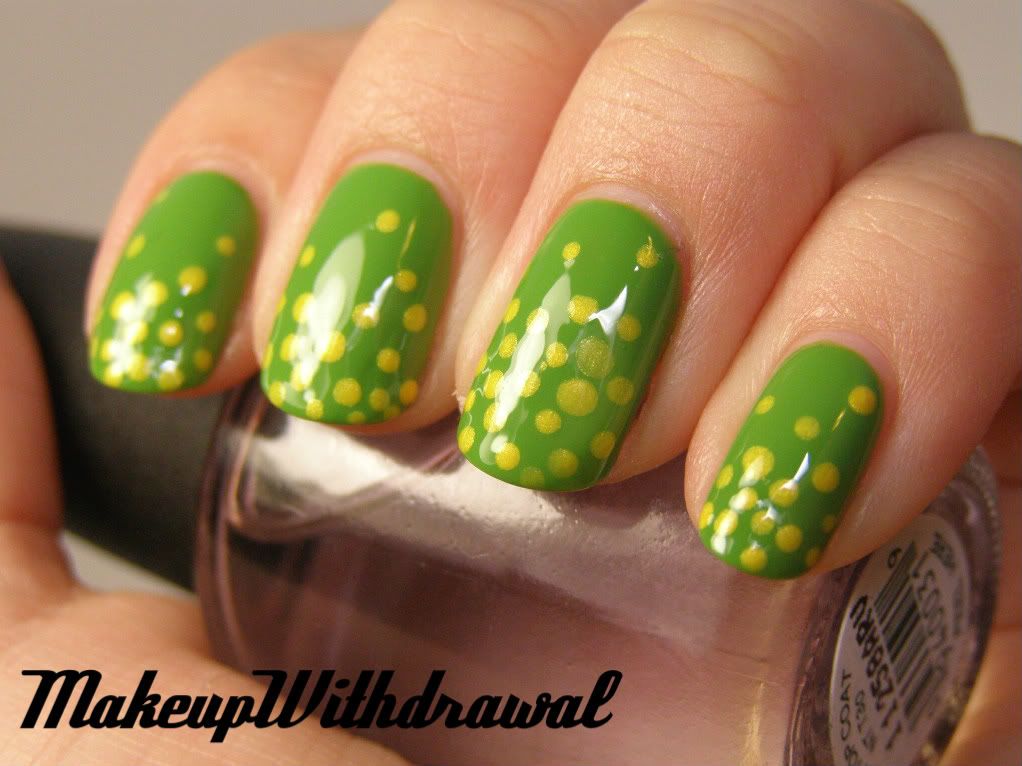 Polka dots. I did a sort of staggered polka dots, with the majority of them concentrated near my tips.
This is OPI Greenwich Village for the base shade, and China Glaze Solar Power for the dots.
Have a great night! It's almost Friday, I've almost made it to the weekend.
I swear this is the longest week ever.
Products featured were purchased by me, for my own use. For additional information, please refer to my Disclosure Policy.