Day 20: WATER MARBLED
Thursday, January 26, 2012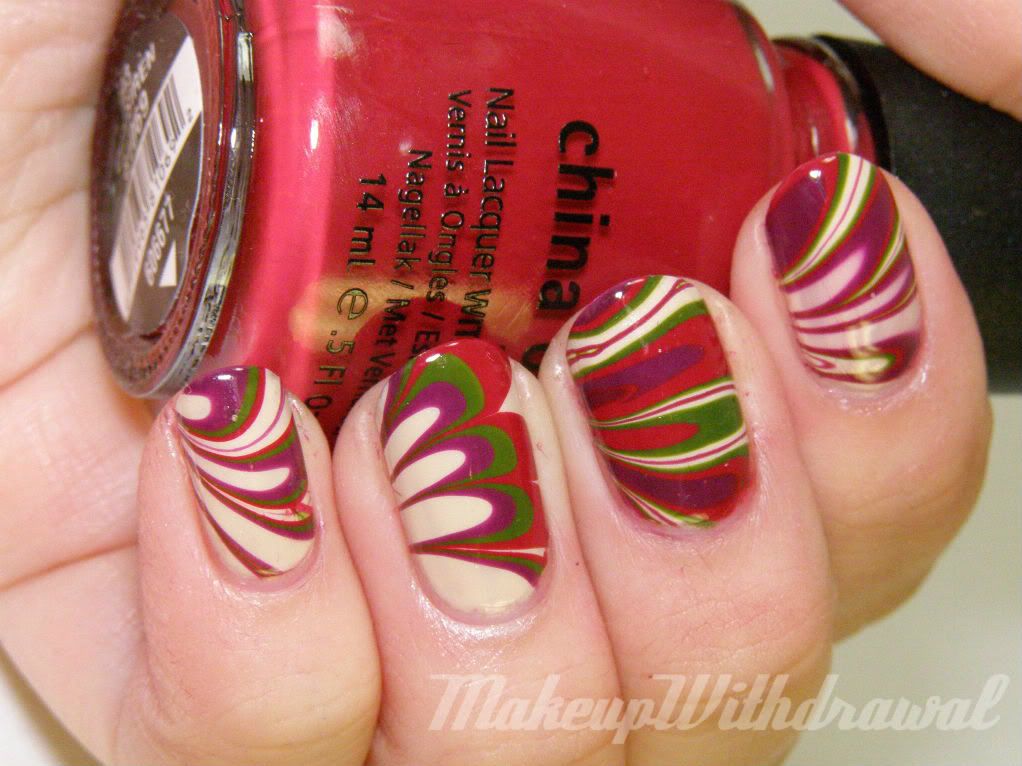 Water marbling is a pretty tedious process for me, a lot of the times I find myself questioning whether or not its worth it. I waste -so- much polish each time.
For this challenge I used China Glaze City Siren, China Glaze Urban Night, Zoya Shawn and Zoya Cho*.
I absolutely love how my middle finger turned out, absolutely saturated with color in thick and thin bands. I smudged a little on my pinky finger, I hope it's not all that noticeable.
Have a great night!
*indicates a product that was sent to me for review. For additional information, please refer to my Disclosure Policy.