EOTD: Fyr Velvet Vampire
Tuesday, January 31, 2012
Good evening!
This is one of the few Fyrinnae eye shadows that I feel 'meh' about.
Velvet Vampire. It's pink and very sparkly. I'm not particularly fond of it because it's a sort of rusty pink, the only way I can explain it. Just not my cup of tea.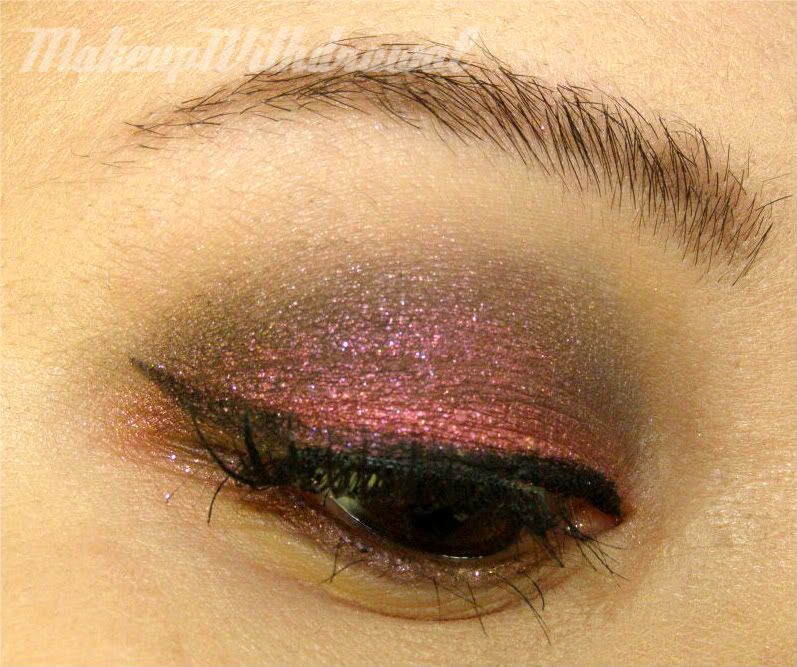 I used:
Brows: NARS Bali shadow
Eyes: Fyrinnae Pixie Epoxy, Fyrinnae Velvet Vampire, Fyrinnae Steampunk, Physicians' Formula Shimmer Strips Gel liner, NYX EL 104 lashes (which I abhor, super stiff band, impossible to blend into natural lashes) and Kiss Me Heroine Make Volume + Curl Mascara.