Spring FOTD- Magnolia Blossoms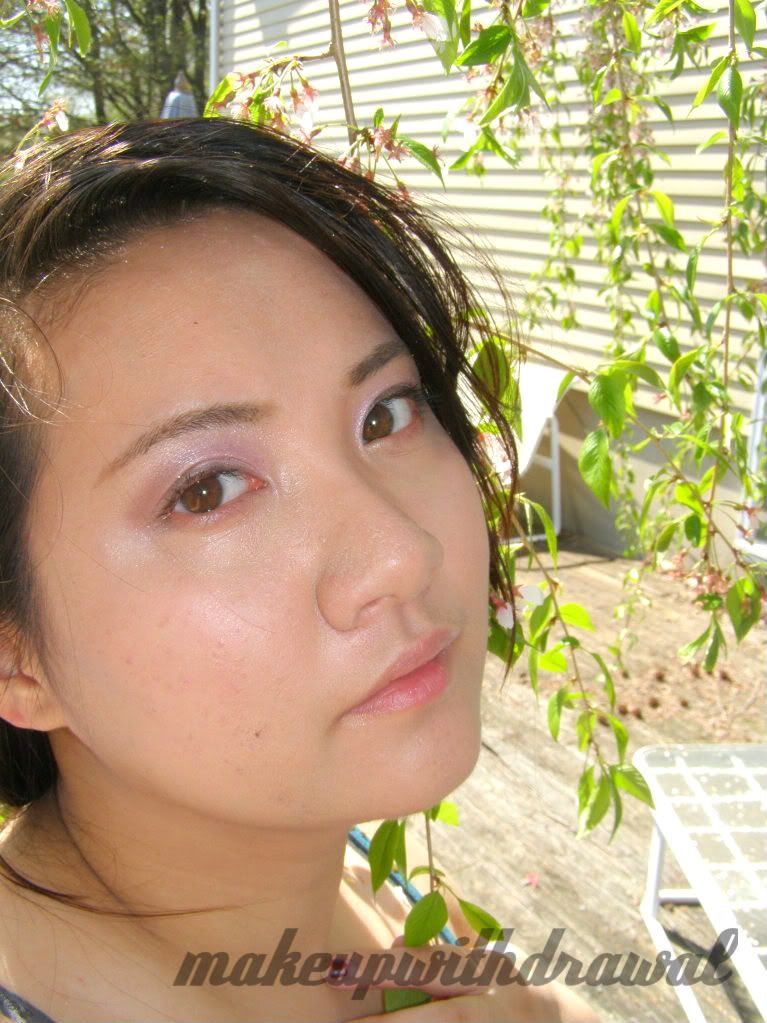 There's a beautiful magnolia tree in my front yard, completely covered in large blossoms. At least, I think it's a magnolia. Any arborists, feel free to correct me. Anyways, it made me want to do a really soft eye with the hints of lavender and magenta. I think this is as delicate and feminine as I can possibly look.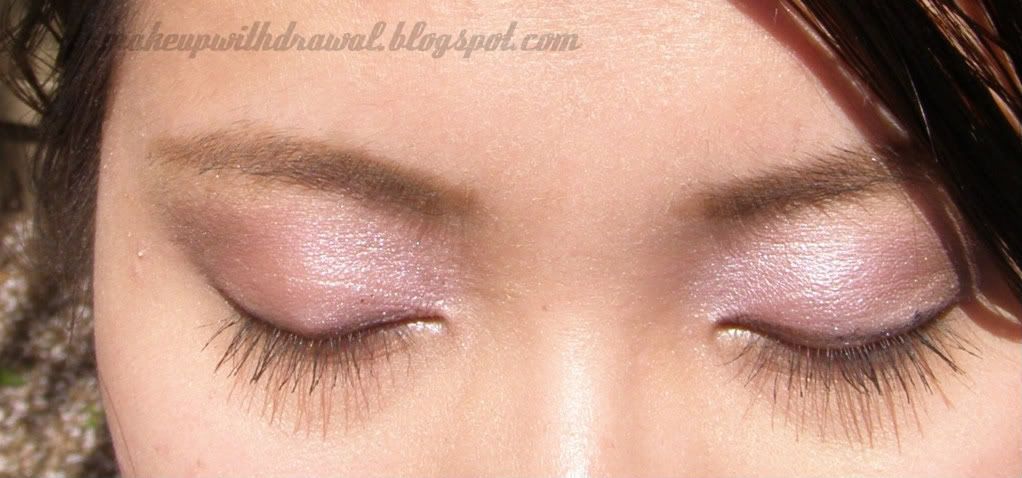 I know my hair isn't ideal (unwashed and unstyled), my eyes are kind of red from allergies and I'm kind of squinting because of the glare from the sun (jeez, what else could go wrong?)
Face: MUFE HD 117, L'oreal Magic Perfecting Base, Fix+, elf HD powder, Jane Petal
Eyes: MAC Kitchmas pig, LORAC Innocense, NP Wanderlust Must palette (the off white, slightly ochre shade), UD Secret Service, L'oreal HiP Secretive paint, Prestige Total Intensity in Bold Brown.
Lips: NP Set Wanderlust Must palette, second lightest gloss
What do you think?
This is probably something I'd do for say, dinner with the future in-laws. Normally, I like more depth and opacity, but soft washes of color do come in handy sometimes.