4th of July Nails: Watermelon Dipped in BBQ Sauce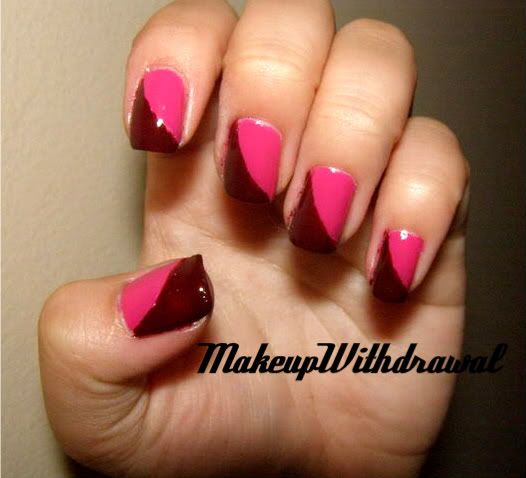 You thought I was joking, didn't you? Nope. Here's my hot pink nail with a dark maroon 'sauce' dripping off of it. I didn't do seeds because.... well, that's just not my thing.
The pink is NYC Magenta Flash and the sauce is OPI Mrs O'Leary's BBQ. 2 coats each.
Happy 4th of July, Americans! And to the rest of the world, happy uh... normal day of the year.
Products mentioned were purchased by me and given to me for my own use.