Rock & Republic (Part 1): Eye Brushes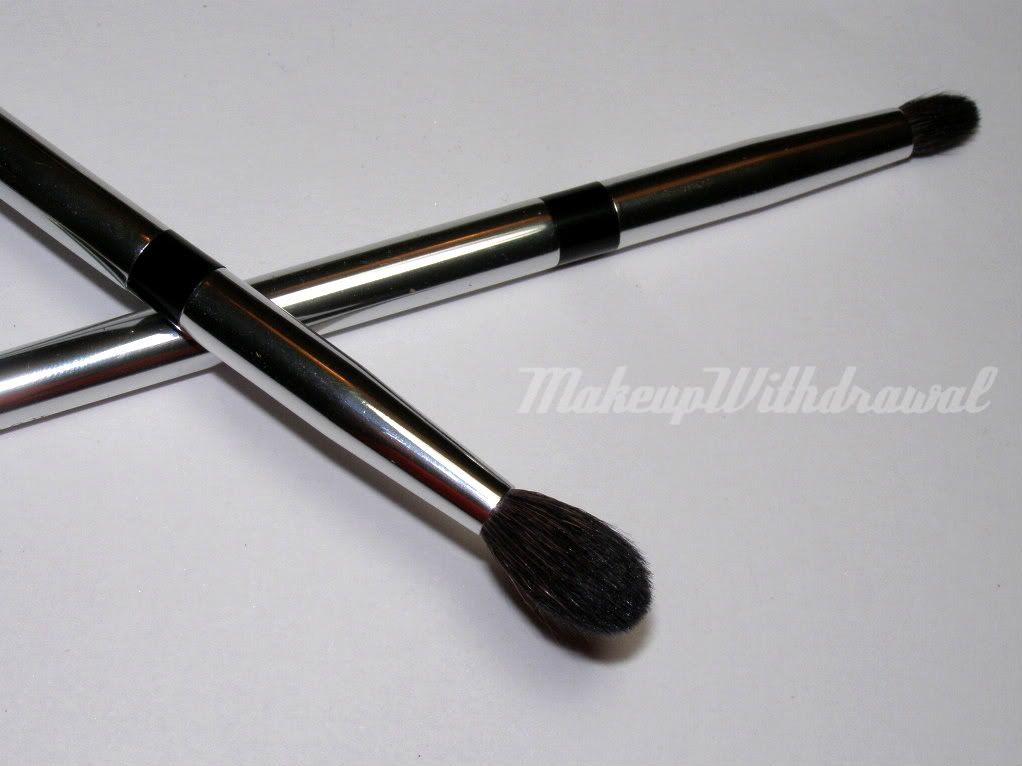 Wow, it's been a while since I hauled anything! I've been picking and choosing my purchases pretty carefully lately, but I went a little nuts at the Rock & Republic sales both on their own website and on HauteLook. Luckily, I had a lot of credits on HauteLook, so I paid very, very little!
Anyways, I wanted to talk about the brushes that I bought first. This is completely a whole new level of quality for me, brush wise.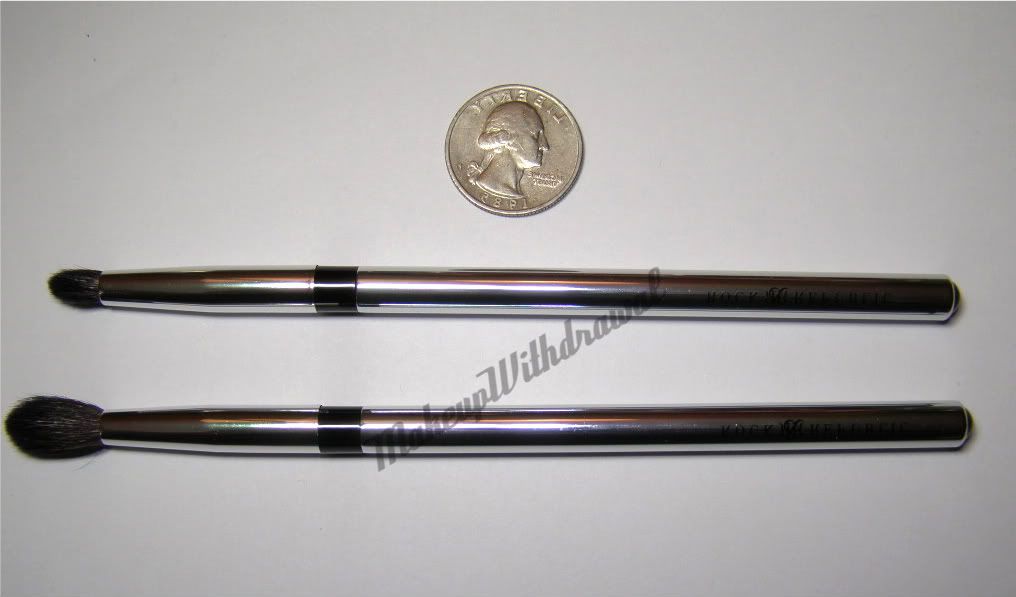 Here's trusty George for comparison!
Look at these tools. They're objects of beauty, to be admired. Instead of just a metal ferrule, the entire handles are made of polished chrome. The brushes are light though, though I kind of expected them to be more solid and hefty. The cool metal feels pleasing in my hand, I feel like I'm capable of creating something beautiful just by picking one up. The hairs are so amazingly soft, like kitten fluff.
This is the Blending #203 Brush (retail $32).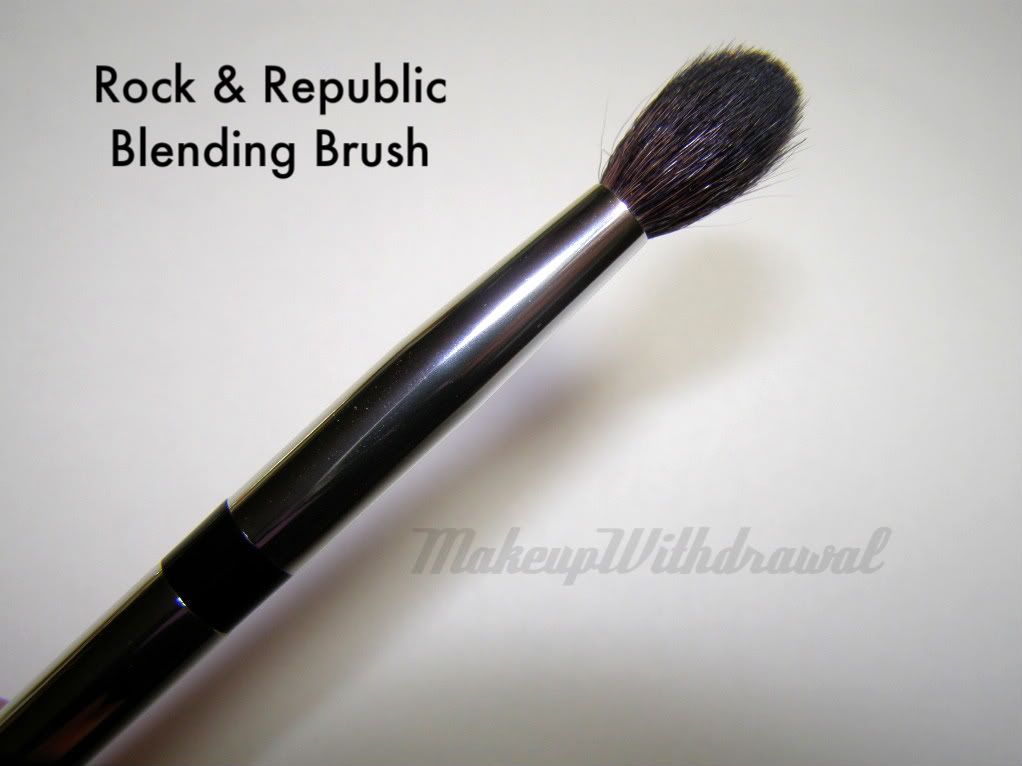 Very fluffy rounded tipped blending brush. Great for blending out dark colors, maybe a tad too big for intricate blending, but good for large open areas like outward swooped shadows.
And this here is the Defining #204 Brush (also retails for $32).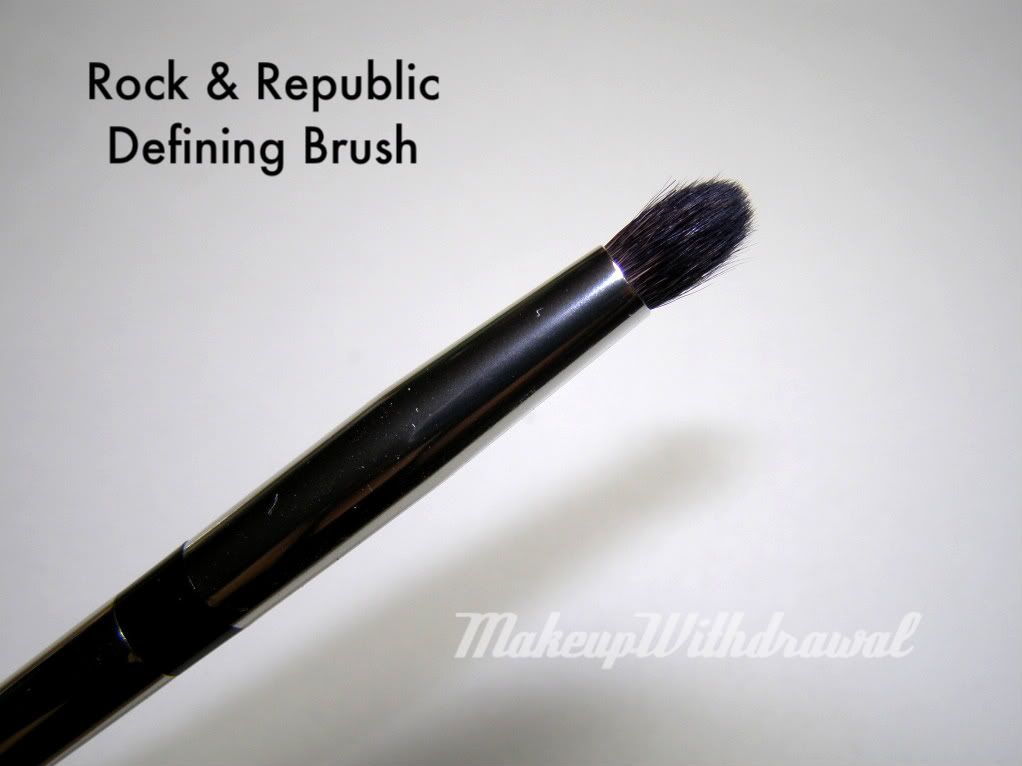 A very soft pencil brush- the bristles are packed to medium density. Super great for deep creases, smudge work etc.
I've washed them both a few times- no shedding or bleeding- both thumbs way up!
Am I a little nuts for praising brushes so much? I can't help it, they reek of quality and distinction. Oh, and they're super shiny.
The best part is that I can tell, with good care that these brushes will certainly outlive me. Hah, what a weird thought, I won't pass jewelry or other heirlooms down to my grandkids, just makeup brushes.
All products shown were purchased by me, for my own use.