Rock & Republic (Part 3): Blushes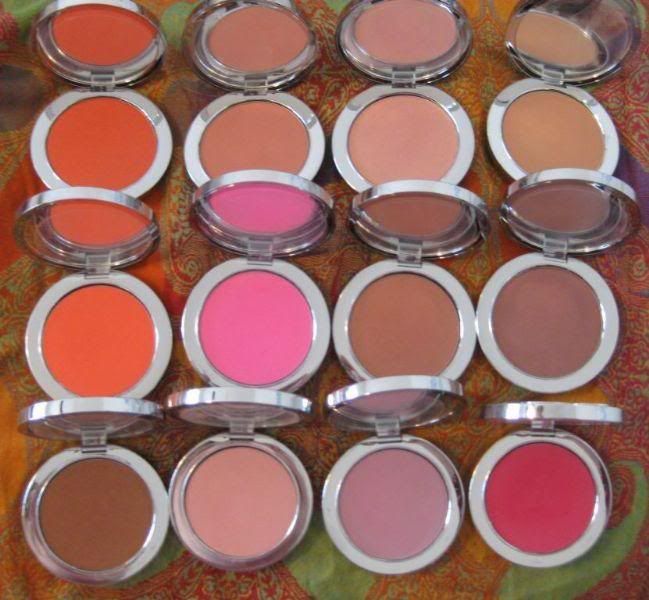 With the flurry of R&R sales recently, and being dropped from major department stores, I have to wonder- are they being discontinued? If they are, I'll become
horribly, inconsolably violent and angry, and curse the makeup gods
pretty upset. I emailed R&R about this a while ago, and they told me no,- their cosmetics will continue to be sold on their site but I wonder if that will change.
Now, these are what I consider to be the gems of the cosmetic line- the blushes. I love that there are so many of them, and they range from bright, vivid, shocking colors to deep, muted shades. If you take a look to the left, that's Cheri from
BlushesOnDisplay
's marvelous collection.
I bought Call Me and Spank, which are both soft and pretty.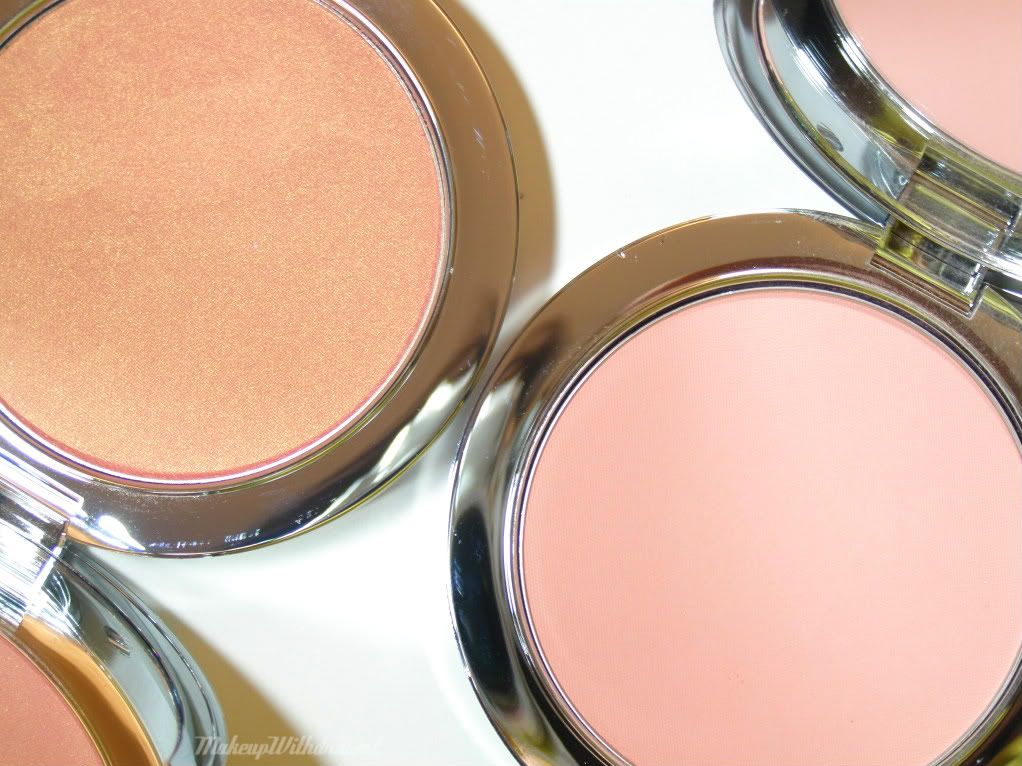 Call Me on left, Spank on right.
Call Me looks really orange, doesn't it? It's not, I promise! It has a lot of gold shimmer, which combined with the pinky peach base makes it photograph orange. Here's some swatches: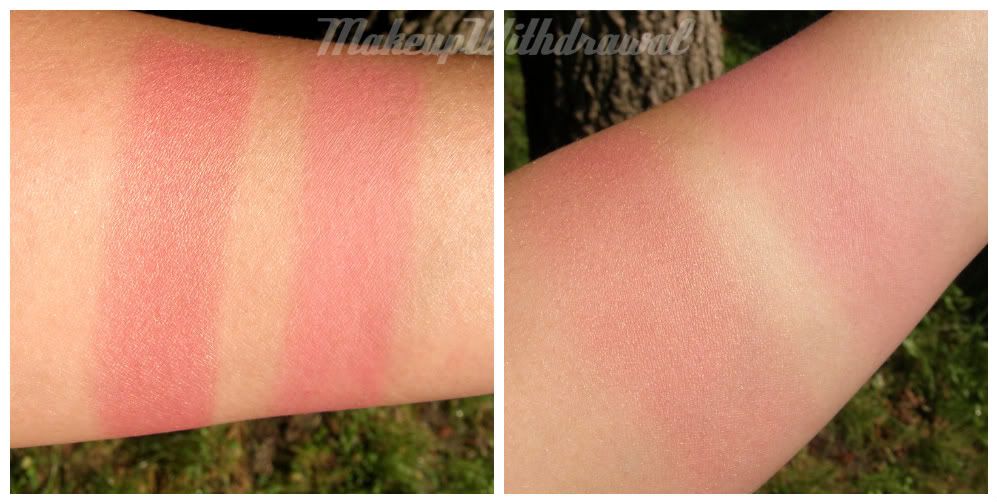 Left set; harder swatches, right side; blended. Left swatch-
Call Me, right is Spank
Call Me is pinky peach with a lot of gold shimmer. Spank is a light, matte baby pink At first I thought it was cool, but now I'm starting to think that it's fairly neutral.
The quality of both are astounding! Very highly pigmented, Call Me is one of the softest I've ever felt (second only to a few LORAC blushes) and Spank is as far away from chalky as you can possibly go! The pigmentation makes me feel all tingly inside. Like the shadows, there's very little fallout- meaning that I get exactly the amount of product I want and not a whole dust cloud of powder when I swipe it with my brush. Delightful.
Though I will say that I seem to own a lot of pinky peach blushes with gold shimmer- take a look at some comparison swatches: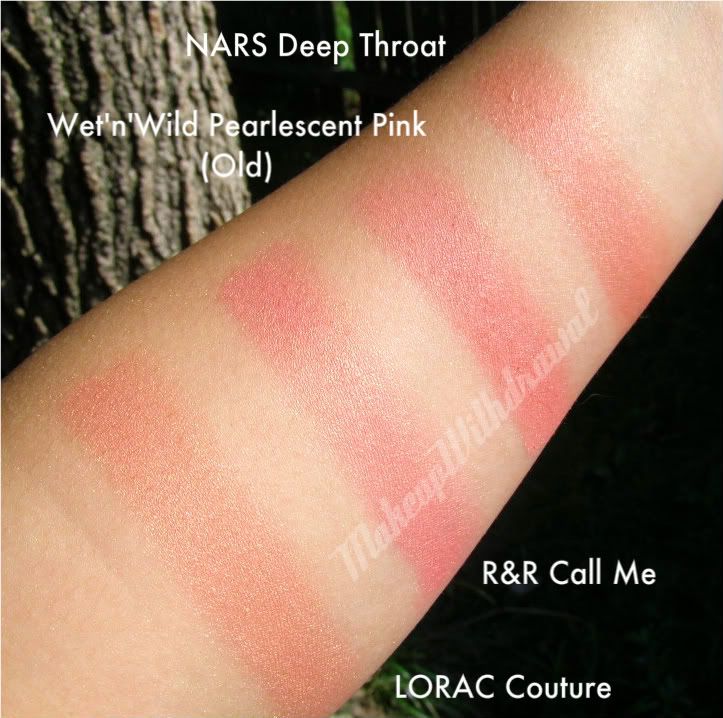 All blushes are more shimmery with gold than they appear.
Basically, I'm in Love with these blushes. Definitely saving up for more! These retail for $40 each (gasp, I know). I hope there's another 50% sale in the future, I'd love to get Foreplay and All Nighter.
All products featured were purchased by me, for my own use.