FOTD (Golden) + NOTD (OPI My Private Jet)
I had a really good day today, bright and sunny. I kept the makeup really simple and with a bit of golden glow.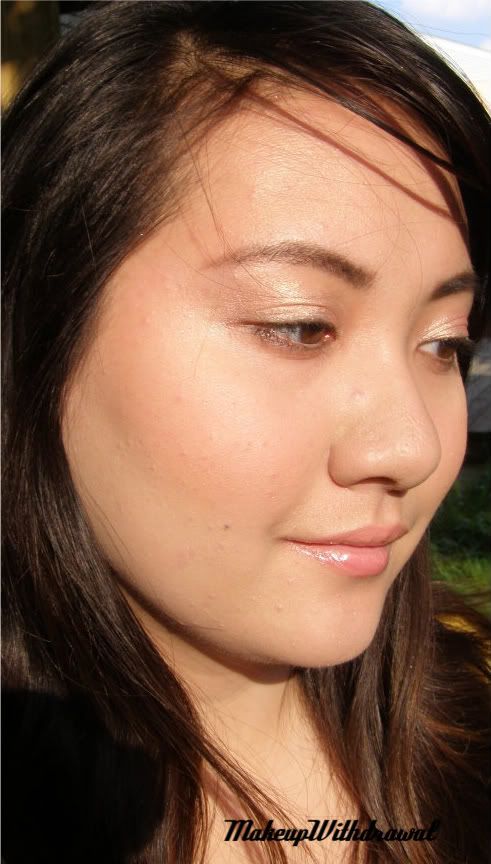 Face: Monistat Anti Chafe Gel, L'oreal Magic Perfecting Base, Revlon PhotoReady, Avon Coral Radiance blush, e.l.f. Complexion Perfection.
Brows: NYX dark brown brow powder.
Eyes: UDPP, Pixie Epoxy, MAC Melon Pigment, Coastal Scents Inter Gold Sparks, Sephora brand mascara.
Lips: Wet'n'Wild Just Peachy lipstick, Smashbox Luminary gloss
And here we have the polish. OPI's My Private Jet. No, I don't have the awesome true holographic version, just the version that's dark brown (almost a little greyed out like a taupe) with chunky holographic bits. Still kinda pretty, but how I wish I had the true holo!