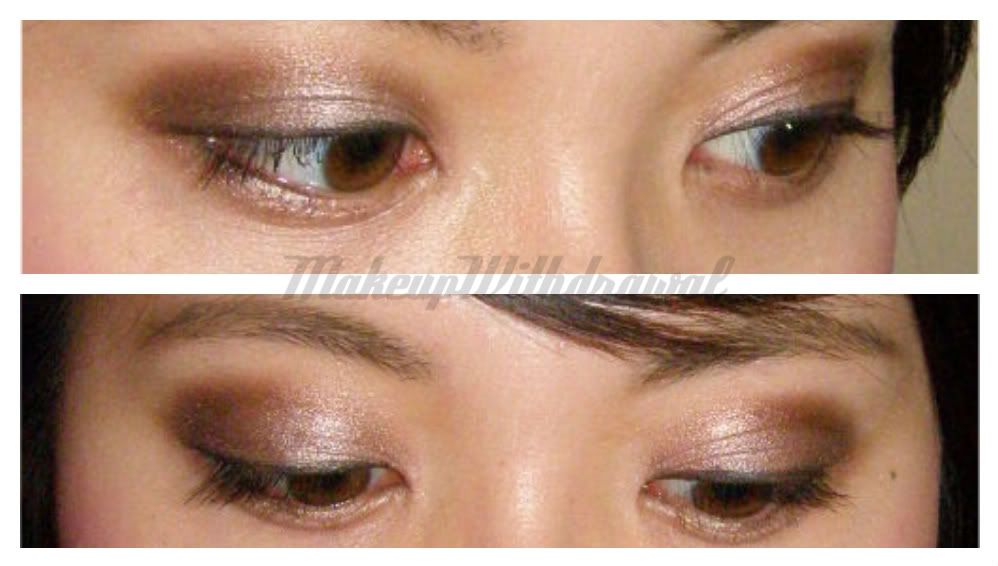 My dear friend Rina sent me a pan of MAC Style Snob and I was so eager to use it. I did a rather boring FOTD with it though, super simple. I'm actually not happy with the lip color, I used the famed Rimmel Airy Fairy for like the second time since I got it months ago and it just looks too cool/pastel for me. So I actually am just gonna show you my eyes!
I love the almost pinkish glow that Style Snob has. Thanks, Rina! :)
Brows: NYX Brow Powder in Taupe/Ash
Eyes: UDPP, Style Snob, Milani Java Bean, Rimmel Black Kohl liner, Sephora Mascara.
All products mentioned were purchased by me, for my own use. Except for MAC Style Snob, which was gifted.