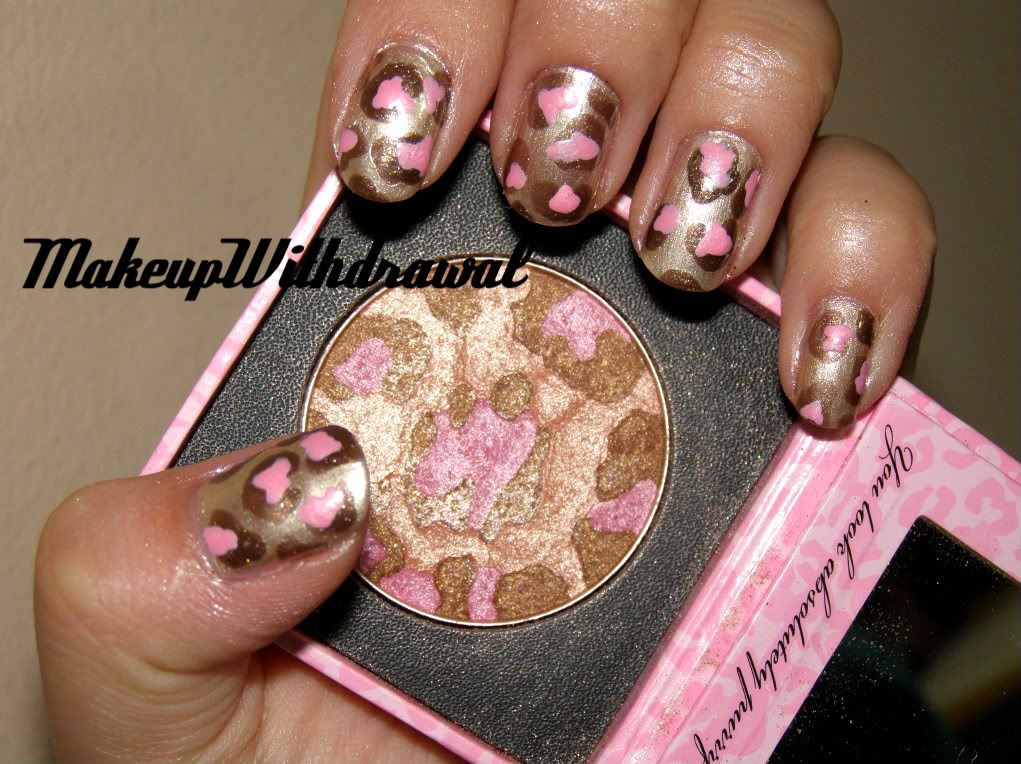 I was looking at the Too Faced Pink Leopard Bronzer today, and kind of felt like duplicating it on my nails. Why? No idea. Don't even like leopard print. Ambivalent about pink.
I used Seche Clear as a base, Essence Gold Rush as the champagne color, China Glaze Prize Winning Mare as the brown and the pink is L.A. Colors Art Deco in Baby Pink.
Products mentioned were purchased by me, for my own use with the exception of the Pink Leopard Bronzer, which was given.